Economy: Growing Fast, At Last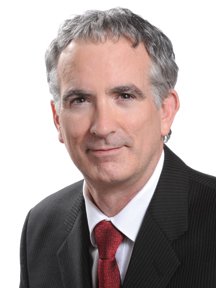 Georgia's economy will grow in 2013-2014. In fact, it will grow slightly faster than that of the country as a whole. This should sound like a nice change from what you've been hearing from me. You may wonder why we are in better shape. What's different?
It's partly because of political decisions. The world's leaders have avoided the worst possible policy mistakes, U.S. leaders partially addressed the fiscal cliff, and Georgia's leaders passed legislation that made our state more competitive than it was. Georgia's GDP will grow by 2.1 percent. That's not rapid expansion, but it beats 1.7 percent growth in U.S. GDP.
There are two main reasons for Georgia's relative improvement. The massive restructuring of the state's private sector is now complete. This means our real estate bubble is over. Housing will be a tailwind rather than a headwind. That's a huge plus.
The second reason is that several large relocation and expansion projects will provide a boost to Georgia's economic growth. Caterpil-lar is moving a manufacturing facility from Japan to Athens that will create 1,400 jobs; Baxter International is opening a facility that will create 1,500 jobs; and GM plans to create an IT Innovation Center that will bring 1,000 high-tech jobs.
Why are we suddenly landing these mega projects? It has to do with cost, logistics and tax advantages. Georgia remains competitive when it comes to landing economic development projects. That's partially because Georgia made several strategic shifts in its economic development strategy, including the creation of a large deal-closing fund.
Fiscal resources are scarce, so this fund must be used efficiently. We should target industries that expand the economic base and have good potential for long-term growth. We must invest strategically and grow clusters in areas such as bio- and nano-technology, and, of course, we should encourage innovation-based companies.
Demographic forces also help explain Georgia's improving economic performance. Population growth and household formation both dropped dramatically in the wake of the Great Recession. The housing bust locked many households into their homes. That in itself does not reduce the number of households, but it delays moves to states like Georgia that traditionally benefit from large inflows of people seeking warm weather, a low cost of living and good jobs.
Net migration to Georgia over the years 2008-2012 was less than half what it was in the years just prior to the recession. Due to both job growth and the housing recovery, population growth will expand at a pace that exceeds the national average: 1.3 percent for Georgia versus 0.8 percent for the nation.
Although the restructuring of Georgia's private sector is complete, the public sector needs a lot of work. State government has made the most progress, adjusting spending and staffing to reflect available revenue. The biggest remaining challenge is uncertainty regarding federal funding for mandated programs such as Medicaid.
Local governments, too, will struggle with reductions in federal and state funding, pension liabilities and retiree healthcare costs. Many local governments have yet to fully reconcile their reduced ability to generate revenue with their spending and staffing levels.
That's mostly because local governments are extremely dependent on property tax for revenue. The property bust decimated both residential and commercial property values. Assessed property values almost always lag market values, so many local governments will need to make additional cuts.
Restructuring is only just beginning with respect to the federal government. Although Georgia is not overly dependent on federal spending, such spending still amounts to about 7 percent of state GDP. The damage to Georgia will depend mostly on what lawmakers decide to cut. For example, the state will get hit very hard if the federal cuts are skewed towards domestic military bases.
Georgia is making progress. It helps that the nation is continuing its economic recovery, even if it's slow. It also helps that Georgia's leaders have enacted some changes. Now we need to expand improvement to other areas – such as K-12 education – to assure that our performance is once again among the best in the country.