Sustainable Georgia: Making Connections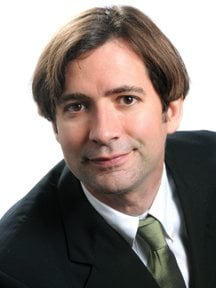 Water and transportation aren't always connected, but looking at Georgia's future, we should consider these cross-state resources in a mega-regional way to find locally beneficial solutions.
In west Georgia, the Apalachicola-Chatta-hoochee-Flint Stakeholders (ACFS) partnership was created in 2009 to help Georgia, Alabama and Florida hammer out water differences. This group comprises more than 80 individuals and organizations from the four sub-basins: Flint Basin, the Apalachicola Basin, the Lower/Middle Chattahoochee Basin and the Upper Chattahoochee Basin.
Since 2009, the ACFS has raised two-thirds of the $1.5 million needed to create a Sustainable Water Management Plan for the four basins; it will consist of updated metrics to establish water quality and quantity needs across a broad range of stakeholders, both public and private, and head off any new "water wars" on the horizon.
In cooperation with the University of Georgia Carl Vinson Institute, the ACFS has also embarked on a "do-better" project to maximize available technologies to basin users. This would be especially effective in the agriculture-heavy communities in Georgia and Alabama, to share Georgia's cutting-edge irrigation practices and underground water data to establish how irrigation affects river levels and to cope with drought conditions.
Georgia and South Carolina shared water issues at the Confluence Conference (CC) held in Greenville, S.C., in September; this grew from initial talks in 2003. Whether CC will help ameliorate differences over the dredging of the Savannah River remains to be seen, but when it comes to sharing the aquifer, Georgia and South Carolina have a history of cooperation.
North Georgia and Tennessee have a "Hatfields and McCoys" type of relationship, but signs of friendliness have emerged. The recently created Tri-State Regional Workforce Alliance consists of economic developers in 26 counties in Tennessee, Alabama and Georgia. The emphasis on the economy is apparent, but "sharing resources" is part of the group's mission.
There have been giggles from Tennessee leaders over a Georgia House bill seeking to redraw North Georgia's boundary to access the Tennessee River; but posturing aside, Chattanooga leaders have in the past expressed willingness to swap access to the Tennessee for a high-speed rail line to Chattanooga, and Dalton Utilities and other water groups routinely work across state lines. With no federal plan for high-speed rail to Chattanooga on the table, any such effort will have to be homegrown.
Interstate high-speed rail may sound crazy right now, with budgets shrinking, but Georgia received $4.1 million from the federal government to study the Charlotte-Atlanta corridor and has kicked in $1.2 million on its own. North Carolina Gov. Pat McCrory used to talk regularly with then-Atlanta Mayor Shirley Franklin about it when he was mayor of Charlotte.
South Carolina's former U.S. Sen. Jim DeMint has also gone on record as supporting high-speed rail. Mayor Kasim Reed, who helped secure federal funding for the Atlanta Streetcar project, has ambitions to establish high-speed rail from Atlanta to Savannah. Currently, lines are designated connecting Washington, D.C., to Raleigh, N.C., and eventually to Atlanta and Jacksonville in federal plans. The Georgia Department of Transporta-tion is also conducting a study on linking Atlanta to Columbus with high-speed rail.
Complementing these interstate efforts is the Atlanta Multi-Modal Passenger Terminal. The MMPT, which could eventually accommodate high-speed rail in addition to Atlanta buses, is just big enough to not only rehabilitate the freaky "Gulch" downtown but also correct water drainage issues that have plagued Southwest Atlanta since the construction of the World Congress Center. The BeltLine and the potential Atlanta Falcons stadium could also have a stake in this solution.
With high-speed rail and rivers going through these states, it seems obvious that we need more groups and initiatives like the ones mentioned above as we move forward as a mega-region, to avoid legal and federal sanctions to our mutual detriment. Keeping the dialogue going is critical to taking our future challenges seriously.