Power Players: Support For Natural Resources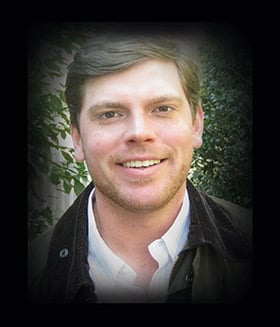 Combining a love for the outdoors and equal affection for public policy and politics, Ben Stowers found a niche as executive director of the Georgia Natural Re-sources Foundation (GNRF), a private nonprofit started in 2010 to support the mission of the Department of Natural Resources.
The foundation, funded solely by grants and donations from organizations and private individuals, was created in response to the department's shrinking budget, a trend among state wildlife agencies nationally.
"As a result of those budget challenges and their budget being cut by a third since 2008, [the DNR] has been forced to focus more on core services," says Stow-ers. "Our job is to support things that might not have or probably won't receive funding in the future."
Raised in Cobb County, Stowers attended the University of Georgia where he scratched his itch for government and politics. "Even as a young kid, I used to watch news and stay up on [government] affairs," he recalls. "At some point in college I realized that there are ways to go about effecting change; there are processes, and I was enthralled by the process of government."
He interned in Wash-ington, D.C., for Rep. Phil Gingrey before graduating in 2008 with a degree in political science and spent some time working on Gov. Nathan Deal's gubernatorial campaign. After the election, he found a job with the DNR in public affairs and communications, getting a firsthand lesson in the ins and outs of public policy.
He learned two important things. First, there were people working at the DNR whose good work was rarely recognized. "They inspired me," he says. "The people that work for the department are one of the motivating factors of the work for me." Stowers also saw the impact deep budget cuts had on DNR programs and on the state as a whole. "As I got more involved in the public policy process, I understood the threat," he says. "We're talking about an [eco-tourism] industry that provides a six- to seven-billion-dollar impact on the state of Georgia. It's really an economic driver."
One of Stowers' tasks at DNR was setting up the GNRF, steering it through the lengthy 501(c)(3) application process and tending to the administrative details. In December 2012, he was named executive director.
"I'm a one-man show, the only staff," says Stowers. "I'm here to make sure the trains run on time – keeping up with filings with the Secretary of State or IRS, maintaining proper records, setting up events and attending meetings."
Getting the word out to prospective donors is an ongoing challenge. "We have a great product with the department; we just have to do a better job of selling it," he says. "That's just one of the functions the foundation can serve."
In a little over a year, the GNRF received more than $500,000 in donations and grants, including one for $100,000 from the Walmart Foundation, and awarded $172,000 in grants including funding Georgia Outdoors, Georgia Public Television's long-running program. GNRF monies helped build artificial reefs and restore oyster habitats off the coast; contributed to the creation of an augmented reality educational project at Camp Lawton, a Civil War prison site located at Magnolia Springs State Park; and purchased equipment for search and rescue teams serving Georgia's state parks.
In early January, the foundation approved $76,600 in grants for projects ranging from scholarships for children to attend a wildlife camp to the development of an activity book for children, Marsh-mallow Gumbo, by Jim Jink-ins, creator of the popular Nickelodeon cartoon, Doug.
Sharing the GNRF message with Georgians of all ages is a mission close to Stowers' heart. "I grew up hunting rabbits with my grandfather in east Geor-gia," he says, "about as basic as you can get in terms of getting out in the woods, watching the dogs work and enjoying yourself. I hiked in the woods and mountains of north Georgia with my dad a lot when I was growing up; I still enjoy it today. A threat to those things that have become traditions for me and many other citizens is cause for concern. That's really why we exist, to preserve that for current and future generations of Georgians."