The Sound Of Success
How artist-entrepreneurs keep Georgia's $3.8-billion music industry going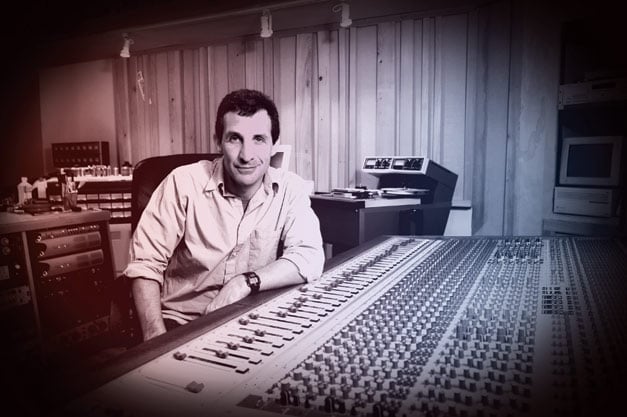 There are blessed ancestral notes swimming in J Wunder's blood, and they fly out in a blazing sonic frenzy, out through his fingers, through his steel guitar, diving into fortunate ears, into the hearts and souls of the people, spreading like a communicable cure, a sacramental journey at the speed of sound under the Harvest Moon.
"This is what it must have felt like to see Jimi Hendrix for the first time, before he got famous," she says, a woman in the crowd, her hands cupped around my ear for clarity. I didn't know her, but she was being sincere.
Several things occur to me as she blends back into her group. She definitely was born long after Hendrix died, her analogy was appropriate, and I'll probably steal her line to describe what it was like that late September night at the Sautee Jamboree. Like seeing Hendrix.
The first people to see Hendrix, as we remember him, witnessed the big bang of the electric guitar universe, something unseen before; and those of us who have seen J Wunder (Aubrey Ghent Jr., who mostly goes by AJ Ghent) know that he is exploring uncharted places with his eight-string instrument.
Ghent is the modern version of something old, heir apparent in the first family of sacred steel, descended from the inventors of a genre he is now redefining. He's a recent addition to Georgia's rich, wide-ranging musical heritage, an artist-entrepreneur – an active participant in the state's multi-billion-dollar music industry.
Georgia's music industry has a total economic impact of about $3.8 billion, according to a study released last year by Georgia Music Partners (GMP), a nonprofit coalition that promotes the industry's growth and interests. The study, based on 2009 figures, estimates there are tax and other revenues of about $314 million for state and local governments.
Some 20,000 people connected in some way to the music industry earn about $900 million, most of them people you've never heard of, artists and dreamers looking to make a living even as the global music industry struggles through an atonal chaos.
"Smart, creative people are always going to have something to do, and there are a zillion entrepreneurial opportunities out there," says David Barbe, director of the University of Georgia's Music Business Certificate Program.
"For example, there is a tremendous surge in music festivals. You can't find a weekend on the calendar where there isn't a music festival somewhere. And when you look at how much work, how many different jobs, go into putting one together, you see opportunities everywhere. Merchandising has taken off.
"Patterson Hood [of the Athens-based Drive-By Truckers] was quoted, 'I'm not in the record business. I'm in the T-shirt business.' It's an overstatement and funny, but his point was, there's a tremendous uptick in these ancillary music streams in music, even if the money isn't primarily being made in selling plastic disks in plastic boxes any more."
According to the economic study, revenues from recorded music (CDs, records) peaked at about $45 billion in 1997. The digital wave – music available by the click of a mouse – has helped pull the figure down sharply (it was $25 billion and sinking by 2007).
The technology is constantly evolving, creating a roving definition of what the music industry is. Old business models that dominated the 20th century, in which the labels, the publishers, the producers and the promoters held sway, are decomposing.
It's A Living
The center of the emerging music model, according to the GMP report, is the artist.
That may still be news to practicing artists, most of them balancing their creative idealism with road-weary realism, striving for a measure of success in the business, however they describe success.
"Yeah, every year I tell myself, 'Another year down, and you're still not working at McDonald's,'" says DeDe Vogt, songwriter and multi-instrumentalist who earned a gold record playing bass for the Indigo Girls. She stays busy playing club gigs, working as a booking manager for Roxie Watson, an Atlanta-based all-female string band, and giving music lessons, "teaching 13-year-old boys the evils of rock and roll."
She's making a living doing what she loves, without having to schlep burgers, so it smells like success. Then again, it's not as if she, or many of her fellow artists, has a real choice.
"It's like there's a gun at my back. I can't escape it. I've got to do this. It isn't a choice," says Col. Bruce Hampton, who has been doing this for about 50 years and is the major influence in the improvisation-laced jam rock genre, a bandleader who has a decades-old reputation for showcasing world-class – often up-and-coming – artists who thrive in his surreal, free-form musical boot-camp. Then they move onto bigger gigs. Artists like Ghent, who is fronting Hampton's current band project, Pharaoh's Kitchen.
Hampton, the subject of a film documentary, Basically Frightened: The Musical Madness of Col. Bruce Hampton, hires great artists willing to take chances, musicians for whom playing is more of an addiction than a career choice.
"My dad has been in music since 1942," UGA's Barbe says. "And he has a saying: 'Music is not a calling, it's an affliction.' There are so many great artists who have to find something other than being the next Mick Jagger to make a living. So they work in music stores, give lessons, stay involved in music any way they can, and it isn't easy. It takes a lot of work and devotion.
"But it's a tremendous feeling to realize your creative passion is paying your freight."
Barbe has been paying his freight through creative work for decades, and in recent years has been teaching a new generation how to find work in the tunes business.
"We're expanding in all directions, in the number of students and the breadth of our course offerings," says Barbe, a songwriter, musician, producer and engineer who came to Athens in 1981 to study journalism, then got sucked into the Athens music scene.
"When I started with the music business program two years ago, we had about 125 seats filled in two classes. This semester, we're at about 340 in six classes," he says. "The program is thriving, the students are exciting, creative, interesting, and it's my privilege to teach them."
Barbe, a singer, guitarist and bassist, still performs and has paid dues as a solo artist and in a number of bands, including Sugar, Mercyland and Buzz Hungry. Early on, he got interested in the recording side and landed a job at John Keane's studio, assisting on a number of projects, with bands like R.E.M. and Widespread Panic.
He opened his recording studio, Chase Park Transduction, with partners in 1997 and has recorded almost every Drive-By Truckers album and serves a Who's Who client list. So Barbe brings deep real-world knowledge and experience to the teaching job, and he expects to keep rolling on both tracks.
"I will have a double-pronged career for a long time going forward," he says. His fellow instructors in the UGA program – David Lowery and Tom Lewis – also work at Chase Park, which Barbe describes as "a grim-looking place from the outside, and we like it that way."
They built it themselves, a bunch of artist entrepreneurs, in an innocuous warehouse by a water tower, "and the last thing we wanted was to make it look like we're doing something interesting inside. The great studios of the world aren't flashy. All the important stuff goes on inside, just like a human being."
The UGA program offers well-rounded exposure to music business fundamentals, the economics and finance of music, entertainment law, marketing, production. Last summer, they placed 32 students in internships all over the country.
The program isn't designed to make new artists, but anyone who wants to be an artist, says Barbe, "should understand how the money works."
Hampton believes that any artist committed enough or crazy enough should be prepared for a potentially rough fiscal ride. "It's a ruthless business, and most musicians I know will say, 'Give me $40 and a taco, and I'll do it.' At some point, you've got to learn to say no."
On the other hand, Hampton, Barbe and pretty much anyone who has paid their way with a guitar or a horn or a drum kit or their voice knows that sometimes you've got to take the taco and make the gig on time if you want to last.
"There's a lot to be said for having a true desire to pursue your art, your life's work, a lot to be said for who wants it the worst," Barbe says. "If an artist doesn't want to play on a Tuesday night in Columbus, don't worry, somebody else will do it. The people that survive at this stuff are the people that have to do it."
In other words, the people with guns at their backs.
Setting The Table
Terry Reeves Martin grew up in a musical family, singing the Gospel, her father a minister of music. She went to every concert she could – "when I saw The Allman Brothers for the first time, my eyes were opened, my heart was opened, my soul was opened," she says.
She started booking gigs for a friend's band, did some marketing and promotional work, and eventually left her job at the law firm of King and Spalding to start her own booking agency, Music Matters Entertainment. On a cool September evening, Martin was backstage at Chastain Park watching her latest project – the Capricorn Experience – take shape.
Classic Southern rockers like Wet Willie, Cowboy, Chuck Leavell and Randall Bramblett – stars from the old Capricorn Records' lineup – were joined by Bruce Hampton and maybe 1,500 fans, not a great turnout.
"People don't come out to the shows like they used to," Martin says. "But as a fan, I stood back and thought, 'Damn, I'd buy a $30 ticket to that show all day long.'"
The importance of touring and live shows has increased with the decline in revenues from recordings, and as Barbe observes, the number of festivals seems to keep growing. Poor economic conditions haven't helped ticket sales, but the true disciples still work the landscape.
A few weeks after the Capricorn Experience, Martin was stage-side in Sautee, watching one of her clients, Tommy Talton, a brilliant guitarist with a soaring singing voice, who fronted Cowboy and has stayed busy recording and hitting the road for decades.
The Sautee Jamboree is seven years old and has become something of a mini music model – a small and diverse sampling of Southern sounds, featuring through the years artists like the Indigo Girls, Michelle Malone, Wet Willie, Hampton (in several incarnations), etc., on an outdoor stage in a Northeast Georgia mountain valley.
"This is absolutely one of the best events I go to every year – the second best music festival in Georgia," says Martin, who insists that her event, the Hoopee Jam (May 3-4 in Norristown) is the best.
Sautee's is a two-day festival with camping, an antidote to the mega-festivals that draw tens of thousands, nose to nose. A typical crowd in Sautee is under 500. Yet it manages to be communal without being overly commercial – the shakedown is pretty small, a few artists selling their wares, some T-shirts, CDs and band merchandise, beer, coffee, grilled food. There are probably hundreds like it across the country.
The 2012 Jamboree had its typical mix of regional and national touring artists, like Yarn, an alt-bluegrass band out of Brooklyn with a loyal following called the Yarmy; The Corduroy Road, an Athens-based Americana outfit, and AJ Ghent, plus some well-travelled musicians with deep roots in American music, like Talton, Caroline Aiken, The Mosiers Brothers, Hamp-ton and the headliner, Grammy-winner Peter Rowan. Most of them are paying their freight through creative work, but some still have to hold down other jobs.
"We've been in and out of music full time or part time for a number of years," says Drew Carman, lead singer, banjo and guitar player for The Corduroy Road. He designs cemeteries in his spare time as owner of a landscape architect company. Lead guitarist Matt Dyson is a welder. Bass player Elijah NeeSmith and fiddler Russell McCumber work at a Montessori school, and drummer Garrett Chism works in an outdoor center.
"The goal is always to play full time," Carman says. "It's a huge challenge to be working in a band while also working 40 hours a week at a day job."
The band is getting plenty of gigs lately, good airplay on roots music radio, losing a lot of sleep. Carman isn't sure how long they can keep up the pace.
Meanwhile, AJ Ghent seems to be finding his. But he was born into a music life.
His great uncle, Willie Eason, bas-ically invented the sacred steel style in the Pentecostal church, blowing away congregants and audiences 70 years ago when he took a Hawaiian-music staple, the steel guitar, and made it sound like a woman's unearthly voice singing praise to heaven. Ghent's grandfather, Henry Nelson, took the art form a step beyond, spreading the word for 50 years, teaching or inspiring some of the greatest virtuosos, like Robert Randolph (the most famous steel player today).
Nelson's son, Aubrey Ghent (AJ's father) has preserved the Gospel tradition for a wide audience. And now there's AJ, who moved to Atlanta earlier this year from his family's Florida home.
"I felt like it was my turn, to take what my great uncle and grandfather and father have done and develop my own style, to stretch it a little bit," says Ghent. "This all comes down from my family's influence – my playing and my singing. But I guess it's only natural for me to do my own thing. I don't want to be like everyone else."
He isn't. Ghent is part Gospel, rap, rock, rhythm and blues, and some forms without a name. He's still only 26, but he's also got ageless chops, and plays his steel guitar not on his lap, but hanging from his neck.
"No one else is doing what he does. He has to be seen to be believed," says Hampton.
Last spring, after the world premiere of Basically Frightened at the Atlanta Film Festival, Hampton brought father and son, Aubrey and AJ, to the same stage for the first time, at Smith's Olde Bar in Atlanta.
Hampton is revered by other musicians, who consider him a guru, Obi-Wan Kenobi with a guitar and a booming voice. He's fostered some great players in his bands (like Aquarium Rescue Unit, a seminal fusion of rock, jazz, bluegrass and something else that had its heyday 20 years ago), musicians who have gone on to join the Allman Brothers or Widespread Panic or embarked on successful solo careers.
This year, he won a Governor's Award for the Arts and Humanities, thanks to the support of other musicians like Jeff Mosier (singer, banjo player, formerly with the Aquarium Rescue Unit), and industry advocates like Lisa Love, director of music marketing and development for the state, who served on the selection committee.
"Bruce is one of the most influential musicians in Georgia," says Love. "You can see it in the documentary, all of those artists, how he freed their minds, gave them permission. He's impacted a lot of people."
And scared a few. The point is, Hampton has played with almost everyone, but he's never seen anything like the Ghents.
"They're the best in the world," he says, always trusting the hyperbole of the moment over mere cold, dead facts. "I know a lot of great players who don't play with empathy. They don't bring anything to the table. It's not that they're empty, but you know, give me a loaf of bread on the table.
"The Ghents bring the table, the whole table. And AJ – good God. Yeah, he is gonna be the next Hendrix."