Sustainable Georgia: Greening Things Up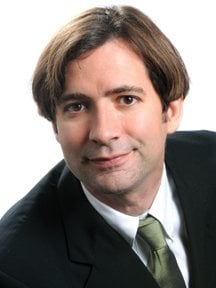 My feature for this month's issue concerns the logistics industry and the challenges of Internet retail playing havoc with distribution channels. Many of the larger players in that sector, however, should be recognized for sustainability initiatives that create more efficiency while reducing the carbon footprint.
From the Port of Savannah, where fuel additives, refrigerated container racks and crane electrification have saved 4.5 million gallons of fuel annually, to Hartsfield-Jackson Atlanta International Airport, where preconditioned air and power supplies are provided to reduce jet fuel used by aircraft at the gates, the race to green spans the spectrum of logistics.
Mohawk Carpets of Dalton has embarked on a successful logistics collaboration project, consolidating opposite product types to get the most out of boxcar space. Alone, Daltile, a subsidiary of Mohawk, had no products light enough to take up the space left over from the maximum amount of product per car; working with Whirlpool, the boxcar became 3.5 times more efficient. Through this and similar partnerships, Daltile reduced transportation dollars per unit by 40 percent and now runs eight to 10 "blended" loads a day.
In the transportation sector, rail giant CSX Corporation has invested $1.75 billion over the last decade to improve fuel efficiency and reduce greenhouse gas emissions; last year it pledged to reduce greenhouse gas emissions intensity six to eight percent over 2011 by 2020. "Roads help rail, especially in Georgia," says Craig Camuso, CSX regional vice president. "While our shipments have certainly leveled off, we see the inverse in intermodal, which is nothing but upward."
Delta Air Lines has decreased its annual emissions by 7.6 million metric tons since 2005, a 17 percent decrease, and has committed to reducing net emissions by 50 percent from 2005 levels by 2050, with carbon neutral growth from 2020. Gulfstream Aerospace Corp., which is committed to the same goals as Delta, flew five demonstration aircraft from Savannah to Orlando last year using Honeywell Green Jet Fuel, reducing carbon dioxide equivalent emissions by 68 percent per gallon.
The $100,000 Gulfstream Navigator Award, presented each summer at the Savannah Ocean Exchange, is designed to spur innovation in logistics and transportation design; this year's competition adds an additional $100,000 Wallenius Wilhelmsen Logistics Orcelle Award, which will further stoke interest in this green logistics endeavor.
Georgia-Pacific joined the Smartway Transport Partnership, which helped it to increase intermodal shipping by 39 percent in 2008 vs. 2007, saving 2.6 million gallons of fuel. Its idle reduction policy at 12 distribution centers saves truck engines a gallon of fuel an hour.
Green Fleet Systems, a west coast company that set up shop in Savannah last year to help container-cargo operations, is one of the first "green trucking" companies, operating clean burning, environmentally friendly fuel trucks and focusing on the most emissions-heavy part of logistics operations: mode to mode. Recently the company was selected by Volvo's Mack subsidiary to test its next alternative fuel tractor; its truck management system has an automated availability review every 90 minutes that can shave crucial seconds off deliveries.
Speaking of green fleets, UPS operates one of the largest alternative fuel fleets in the country, numbering nearly 2,500. This green fleet has traveled 246 million miles since 2000.
Such efforts shouldn't be seen as philanthropic. There are challenges to Georgia's logistics network that will become very real in the years ahead. Assuming the Georgia Ports Authority secures funding and avoids additional legal challenges to dredging the Savannah River to allow for bigger container cargo, Georgia freight is projected to triple. Since 80 percent of that cargo is delivered by truck, these measures are indispensible to any successful freight plan to offset the inefficiencies bound to emerge from our currently underfunded transportation network.
As the housing industry thaws, Georgia's runaway population growth is likely to return, and what's good for jobs and property taxes might be a double whammy on our quality of life. Middle Georgia communities that passed T-SPLOST will be okay, but I worry that the rest of the state is going to get run over.