Neely Young: The Dodge Land Troubles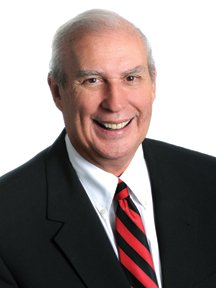 Soon after the War Between the States ended in 1865, many northerners migrated into Georgia because we were so poor and devastated by Sherman's March to the Sea. There were many opportunities for Yankees with money. They were called carpetbaggers, because many carried their clothes, dollars and other gear stuffed in carpetbags. They came in droves to take advantage of the local population.
The most infamous of these was a New Yorker named William E. Dodge, who led a group of businessmen who purchased through questionable deeds a large, 300,000-acre tract of longleaf pine timberland around Eastman, in Southeast Georgia. The tract was about the size of Rhode Island. Dodge's action led to a 50-year land war, murder and mayhem over property rights of the settlers and local citizens in the five-county region who thought they owned the rights to the land.
In 1886, Dodge's agents printed thousands of handbills and distributed them through five Georgia counties claiming that Dodge had true title to the property. Trouble was, someone named Dodson had sold much of this same land to hundreds of local citizens, who had since moved to the area and developed homesteads.
Dodge's Land Company soon moved into the area near Dublin and Eastman and started cutting down the ancient longleaf pine trees, floating them down the Altamaha River to lumber mills on the Georgia coast near Brunswick. Millions of trees were cut down, and more than 300,000 acres were devastated. The locals fought through the courts and with guns and knives to hold onto land that they thought was already theirs. It was a lawless time. It is estimated that more than 50 people lost their lives during the ongoing 44-year land war and court fight, called the Dodge Land Troubles.
In 1890, there were some eight men who opposed Dodge and decided to do something desperate to strike terror into the hearts of Dodge's agent, John C. Forsyth, who lived in Normandale, now Suomi, near McRae. To carry out their cold-blooded conspiracy, they hired a man named Rich Lowery, who had come to cut timber from a backwoods North Carolina town called Shuffletown. Lowery was a notorious outlaw and for a certain sum of money readily agreed to kill Forsyth.
On a cool October evening, Forsyth was having a pleasant dinner with his wife and children and later took to an easy chair to enjoy a good cigar. Lowery appeared at the window and fired a shotgun, killing Forsyth. Little Nellie Forsyth ran to her father's side to comfort him just before he passed away, as Lowery disappeared into the forest.
A month passed and the murder remained unsolved, until a relative of one of the conspirators unwittingly divulged details about the plot. The sensational murder trial was widely covered in the national press at the time, because of the prominence of the New York Dodge family.
Nellie gave the most dramatic testimony, and the jury was moved to see the girl fatherless at such a young age. All but one of the conspirators were found guilty and sentenced to prison for long terms. Lowery was never found, but rumors had it that he was killed by some of his compatriots, who left his body deep in a cypress swamp.
When the criminal cases were disposed of, the matter of the land suit took center stage. The Dodge land litigation for thousands of local landowners covered 2,200 pages, and the court process to determine who owned title to the thousands of acres of land continued many years after the murder trial.
It was not until 1923, when many of the lawyers and judges who participated in the civil trials had passed away, that the almost 50-year dispute was finally settled when a judge removed the litigation from the court docket.
The land and population of many local people in five counties were finally made secure.
Dodge County was named after the hated William E. Dodge, who never left New York, yet many people consider him a carpetbagger who made millions of dollars and took advantage of the people and the region.
Later, Dodge's sons, Norman Dodge and Anson Phelps Dodge Sr., took over the Dodge Company operation and ran the saw and processing mill in Brunswick. Anson's son, Anson Phelps Dodge II, became the Episco-pal priest at Christ Church on St. Sim-ons Island.
In 1884, he rebuilt the church, which had been severely damaged by Union troops, and set up a trust to take care of the land around the church for many years.
You can visit the burial sites today on the grounds of Christ Church, along with that of the murdered agent John C. Forsyth and his daughter Nellie. Unlike his hated grandfather, Anson Phelps Dodge II died in Georgia much beloved. Many descendants from both camps live on the land today. Their past is forgotten, like a story that is old and gray.
Editor's note: In honor of the 150th anniversary of the Civil War, I have chosen to write a series of historical columns on what happened in Georgia during Reconstruction. I owe thanks to Dr. John Bembry, who suggested the subject of this story. Jane Walker of McRae has authored several books detailing the Dodge Land Troubles, and a play was produced that tells of the epic struggles of local farming families of the region during that time.