Economy: Information, Please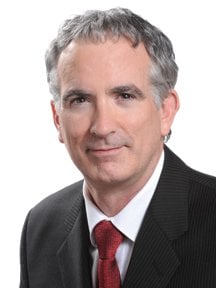 Shortly after the turn of the millennium, Georgia's information industry was gutted by the collapse of the technology bubble. Spend-ing for information services declined sharply, further intensifying the ongoing job losses.
In 2010-12, industry-wide revenue growth returned to positive territory, but the industry continued to lose jobs.
In 2013, households' and businesses' purchases of high-volume data applications and many of the newer wireless services will continue to grow strongly. Demand for smartphones, broadband, pre-paid phones, tablets, e-readers and cloud computing will be among the information industry's primary drivers. Spending on information services will grow much faster than state GDP in 2013. As broadband and network capacities become more fully utilized, the need to invest more will intensify significantly.
Growing demand and penetration of innovative wireless services should allow industry-wide staffing levels to expand for the first time in more than a decade. Employment will expand in the wireless subsector but decline in the wired subsector. Georgia may never recover all of the 49,400 information jobs that were lost during the decade-long job purge. The cutbacks amounted to 34 percent of Georgia's information jobs.
Beginning in 2001, the state's wired telecommunications firms made deep job cuts. The recession quickened the decline, and wired carriers reduced their headcounts in Georgia by 43 percent. They are poised to cut many more positions in 2013, due to the rapid migration from wired services to wireless.
Georgia's Internet service providers, web search portals and data processors were also hit hard by the information industry's recession, which began in late 2000, prompting ISPs and closely allied companies to eliminate positions. The pattern of job losses continued into 2012, resulting in a cumulative overall decline of 50 percent. The prospects for 2013 call for job stability rather than job losses, however.
Because the usage of cell phones, tablets and other wireless devices is soaring, Georgia's wire-less carriers were hiring even as the rest of the information industry was cutting back. Thus, employment in wireless telecommunications is up about 20 percent. Wireless carriers will be hiring in 2013, and their pace of hiring will accelerate. In part, this reflects higher penetration of wireless technologies into new areas such as vehicular telematics, smart device communications, smart utility networks and healthcare.
Households and businesses will allocate larger shares of their total outlays to telecommunications services, but industry-wide revenue gains will not come as easily as they did a few years ago, primarily because penetration rates for many services are already very high.
Meanwhile, demand for high-speed broadband connections will continue to grow. Much of the growth in the residential market will be due to strictly personal uses such as interactive video services. But as the labor market gradually re-covers, rising numbers and proportions of workers who telecommute will create growth opportunities for telecom companies that provide residences with secure broadband access to the Internet for work-related uses.
The use of cell phones will continue to supplant fixed-line service, especially now that phone numbers are portable and consumers can buy fairly inexpensive calling plans and handsets. Consequently, the number of wired access lines will decline sharply. Providers of traditional wired services will attempt to counter this trend by re-emphasizing the reliability of wired phones, but they will fail.
A huge and disruptive challenge to both wired and wireless phone services is the improving quality and reliability of calls via the Internet. Voice over Internet Protocol (VoIP) allows callers to make free or very inexpensive calls to almost anywhere in the world. As the volume of these calls grows, it is curbing the prices charged for traditional voice calls.
The transformation potential of the wireless Internet is huge. Cell phone technology can pinpoint a caller's location precisely and deliver customized information, advertisements and emergency aid to a specific person in an exact location. Companies that develop or use smart applications that pack relevant information into small packages will prosper. Providing video and data services will account for wireless revenue growth.