Sustainable Georgia: Keeping Communities Alive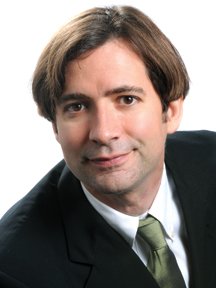 One of my favorite things about working for Georgia Trend is that I get to ramble around the state visiting smaller communities, each with their own character, natural beauty and history.
I grew up in Dalton for 10 years of my childhood. While Dalton was a boomtown in the '70s, when wall-to-wall carpet was king, it was a relatively small town of 25,000 surrounded by rural communities at the base of Appalachia, many struggling with poverty and social issues.
When the carpet companies consolidated, Dalton's boom lost some of its steam, and it is now facing the same issues many other small towns face – how to graduate young people, send them to college and give them something to come home to when they need a job. Most people want to come back to where they grew up, to be closer to their families, loved ones and childhood memories, but sometimes find there is nothing there.
From a business point of view, there is much at stake in the struggle to keep these communities alive. Georgia is a business-friendly state, but there would be no business without our workforce, and our economy depends on our ability to fill the jobs that are created. The Georgia Department of Economic Development's Quick Start and Work Ready programs link companies to higher education facilities that provide job-specific training.
Of course, city centers have to be fun. All the training and job creation we can come up with won't change that fact. No one wants to move back to a city filled with empty buildings.
We are fortunate that arts groups, business leaders, churches and parents often form a "grassroots" appreciation of small-town assets and bring together strategies that can balance local investment with growth that considers such assets. The Georgia Trust for Historic Preservation has played a great role in keeping these communities beautiful, to the extent that Hollywood has noticed and given cities like Covington, Cedartown and Juliette additional "hooks" for drawing visitors.
The Georgia Cities Foundation (GCF), a nonprofit subsidiary of the Georgia Municipal Association (GMA), helps by offering revolving loans for investments like streetscaping and facade improvements. The Georgia Environ-mental Finance Authority has channeled federal stimulus money to improve the efficiency of our water, sewerage and drainage network. Additionally, SPLOST and T-SPLOST taxes fund projects like bypasses for cities along our state's freight routes, such as Highways 15 and 441. For many communities, the need to pull trucks from unsafe downtown crossings is as important as the need to bury power lines.
However, as the stimulus money trickles out and a sluggish economy drags, these avenues are simply not enough for small towns with 21st century needs. They aren't enough to draw private investment into city centers, which is so important to preserving the workforce that will be needed for that company on the outskirts of town. They aren't enough for "place making."
In this issue, we feature the GMA's Renais-sance Cities award winners, highlighting places that have made the investment in revitalization.
We also support the Georgia Downtown Renaissance Act that the GMA has put before legislators this year. It would provide three levels of tax incentives – $20 million for private sector investment in buildings and improvements, $5 million for the purchase or significant improvement of downtown owner-occupied housing, and $5 million for contributions to the Georgia Renaissance Fund, to provide low-interest loans to businesses making investments and creating jobs downtown.
The timing is great, as it is a buyer's market right now, and many investors are shopping for good incentives. The GFC program has proven the GMA's ability to manage finances for these communities in a healthy way. Communities that can boast natural and historical beauty will also benefit from tourism potential that could come from such investment.
The GMA estimates that based on similar successful programs in other states, for every $1 million in tax credits offered, 109 jobs will be created. That's great, but Georgia needs to take stock of its ability to create its workforce. It is hard to estimate the lure of a viable city center, but we all know the importance of our sense of place – and the loss we feel when it goes missing. We hope this bill is successful so Georgia's communities can find the financial stability they need.