Political Notes: February 2013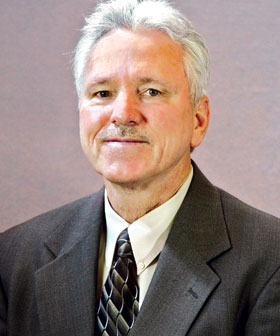 Cliff Notes: No matter how they voted on the fiscal cliff legislation that ultimately passed in both houses of Congress, none of Georgia's Repub-lican lawmakers in Washington sounded very happy about it. U.S. Senators Johnny Isakson and Saxby Chambliss were among the 89 in the upper chamber who voted in favor of the Senate's agreement on New Year's Eve.
In a statement following the vote, Isakson said, "This 11th-hour negotiation is no way to run a country, but I voted for this agreement because it protects 99 percent of Americans from a tax increase, permanently protects tens of thousands of farmers and family businesses from having to pay the estate tax upon the death of a loved one, and permanently fixes the alternative minimum tax to protect some 30 million households a year. … I am also pleased that this agreement reinstates the pay freeze for members of Congress. Now, it is time for the President to get serious about spending cuts and entitlement reforms."
Both Isakson and Chambliss believe there are more tough budget fights ahead. Isakson has been named to the Senate finance committee, which oversees Social Security and health programs such as Medicare.
All of Georgia's Republican House members voted against the agreement on New Year's Day. In a statement issued prior to the vote, Ninth District Rep. Tom Graves said, "The Senate bill offers no commitment to debt reduction, only a demand from taxpayers to bail out Washington. As taxes rise, freedom diminishes. Without any spending reforms, the debt crisis continues. I cannot support a bill that protects Washington and promotes bigger government at the expense of my constituents and future generations."
Short Tenure: Just weeks before he was set to take his District 71 seat in the state House of Representatives, Former Rep.-Elect Robert Stokely resigned to accept an appointment as magistrate judge in Coweta County. So yet another pricey special election is coming up on Tuesday, Feb. 5, to fill the seat formerly held by Republican Billy Horne. The district includes portions of Coweta and Fayette counties. Cynthia Conradt Bennett of Newnan is the lone Democrat who has qualified to run against five Republican candidates: Thomas G. Crymes, Sharps-burg; Michael Farbo Jr., Newnan; Darryl Marmon, Sharpsburg; David J. Stover, Newnan; and Richard Weisser, Sharpsburg.
Mr. Rogers' Replacement: Republican Brandon Beach won a special election in January, necessitated when former Sen. Chip Rogers (R-Woodstock), one-time majority leader, abruptly resigned his District 21 seat after a state job at Georgia Public Broadcasting fell in his lap. Beach, who ran against Rogers in November, defeated Sean Jerguson, who resigned a House seat to try for the Senate.
Wait, There's More: Republican Mike Dugan, with 87.6 percent of the vote, trounced Libertarian James M. Camp, with 12.4 percent, in the Jan-uary special election for the District 30 State Senate seat formerly held by Republican Bill Hamrick.
The race for the House District 21 seat (which Sean Jerguson resigned) will require a runoff, scheduled for Tuesday, Feb. 5, between Republicans Scot Turner and Brian Laurens. Repub-licans Dean Burke and Mike Keown are in a runoff for the Senate District 11 seat formerly held by John Bulloch.
New Jekyll Board Head: Former State Rep. Richard Royal, a Republican from Camilla, is the new chairman of the Jekyll Island Authority Board, which serves as the policy-making body for the island, owned by the State of Georgia. Royal replaces Bob Krueger of Hawkinsville.
SACS Says OK: The Southern Association of Colleges and Schools (SACS) in December approved the University System of Georgia's plans to consolidate eight institutions into four: Georgia Regents University, Middle Georgia State College, South Georgia State College and University of North Georgia. In January, the Board of Regents authorized the consolidated schools to begin operation and appointed Dr. Ricardo Azziz as president of Georgia Regents, Dr. Bon-ita Jacobs as president of University of North Georgia, Dr. Virginia Carson as president of South Georgia State and Dr. John Black as interim president of Middle Georgia State.
At Juvenile Justice: Avery D. Niles of Clermont, former warden of the Hall County Correctional Insti-tution and chairman of the Depart-ment of Juvenile Justice (DJJ) Board, is the new department head, sworn in by Gov. Nathan Deal, who described Niles as a "stalwart, dedicated and dependable" leader. He has 27 years of law enforcement and criminal justice experience and is pursuing a bachelor's degree in criminal justice. He replaces L. Gale Buckner, who left last fall to become the chief magistrate of the Murray County Magistrate Court.