Economy: February 2013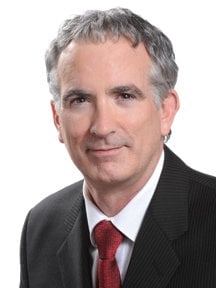 Last year, my optimism for Columbus was more restrained than in prior years, mostly because the big economic boosts from Kia Motors and the move of the Armor School were nearly complete. I was also worried about how cuts to the federal budget might impact defense spending in Columbus.
It's nearly a year later, and in many respects, the economic situation has not changed much. On the plus side, the U.S. and Georgia economies are providing modest tailwinds to the Columbus region's economic growth. The private sector has done most of the restructuring that was needed, so the recovery is broadening to encompass more industries. That includes the information industry and financial activities, which bodes well for Columbus, as it derives a larger-than-normal share of economic activity from those industries. On the minus side, big cuts in federal government spending are still needed, and Columbus is heavily dependent on federal dollars.
I expect the Columbus MSA to add about 1,200 jobs in 2013, a one percent gain. Fort Benning underpins my outlook. The military has been a dependable source of economic growth, but going forward, the news at the base is likely to be mixed.
Multiplier effects of recent growth at the base will get a little bigger, generating a few more off-base jobs; but that will provide only a small push to growth. Even though military procurement budgets will be under scrutiny, defense contractors may move to this region to be near their major customers. On the minus side: Many of the temporary jobs associated with the move of the Armor School and the base's expansion are gone.
Not too many big new economic development projects were announced for Columbus in 2012, but there was still some good news. NCR cut the ribbon on its new manufacturing facility. The job count at NCR is expected to rise from about 500 to 870. Knology broke ground on a facility in Harris County, which will add about 60 jobs. Exide Technologies expanded its operations; job count was expected to rise from about 145 to 250. Mercer University announced plans to develop a medical school in Columbus with the potential to bring significant benefits.
I expect the housing recovery to gain traction in 2013. Home prices and homebuilding held up better here than at either the state or national levels. More stable home values means that much less damage was inflicted on households' wealth. That bodes well for consumer spending, small business expansion and small business formation. Of course, the housing downturn still did a lot of damage.
The free-fall in new single-family home construction in the Columbus MSA began in 2006. The peak-to-trough decline in permits was about 55 percent. As steep as that was, the plunge was much steeper for the state, which reported a nearly 90 percent drop.
Home price corrections were far less severe in Columbus. In mid-2012, existing home prices were down only about 15 percent from their peak. Home prices in Columbus have reset to first-quarter 2005 levels. Compare that drop to the 29 percent drop reported for Georgia, where home prices have reset to first quarter 2000 levels.
In Columbus, the home price decline was half what we saw statewide because there were literally no price bubbles to burst and the market was far less overbuilt. That lack of overbuilding was critical. Additionally, the population growth that accompanied the expansion of Fort Benning added to the demand for housing, and Columbus made more progress replacing the jobs lost than the state did. Ultimately, jobs are the key to the health of the housing market.
Nonetheless, it will take at least three or four years of sustained job growth to recover from the home price declines. In many markets, it may take a decade or longer.
So, what's the bottom line for the Columbus area in 2013? The immediate prospects are just OK. I have more concerns than I did at this time last year – again, because the big push from Fort Ben-ning's expansion and other significant economic development projects is over. And there have not been any big new project announcements.
Barring a "Hail Mary," job growth will have to come from the expansion of existing businesses and from new business formation. Organic growth will generate about one percent job growth.