Business Casual: Heroes Then And Now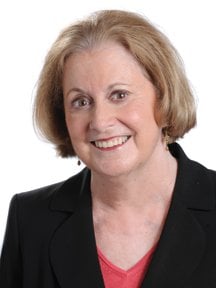 If you are fortunate enough to be given a tour of the reimagined, relocated and legendary Paschal's Restaurant, courtesy of Her-man Russell, you find yourself immersed in both the old and new Atlanta, in the company of a business and civic leader who helped transform one into the other.
Russell, who is featured on our cover and is the subject of my story on page 14, is one of this year's Georgia Trustees, named by the Georgia Historical Society and the Governor's Office. He and his firm, H.J. Russell & Company, helped build modern-day Atlanta; he was a key behind-the-scenes advisor to Dr. Martin Luther King Jr. and other leaders of the Civil Rights Movement.
The walls of Russell's office near the restaurant are covered with photographs – a mix of family pictures and photographs of Russell with Dr. King, Ambassador Andrew Young, the late Ralph David Abernathy and Presidents Carter and Obama.
During the interview, as questions turned toward his role in the Civil Rights Movement, Russell asked if we (Creative Director Penny Alligood, photographer Jennifer Stalcup and I) had time to walk over to Paschal's after the photo shoot so he could show us some of the photography there. We sure did.
Paschal's, which Russell revived after it closed at its historic location in West End near the Atlanta University campus, is now a large, light-filled space on Northside Drive near Castel-berry Hill. It serves, as it always has, good South-ern cooking with a generous side of history.
Founded by the Paschal brothers in 1947, in its heyday and earlier incarnation it was the power breakfast, lunch and dinner spot for the city's African-American movers and shakers and hosted many movement meetings and strategy sessions. Its La Carousel Lounge, replicated at the new location, was a prime nighttime spot for music lovers and welcomed the likes of Aretha Franklin, Gladys Knight and Ramsey Lewis.
Walls of the new location are covered with a collection of black-and-white photos from the restaurant's and the Civil Rights Movement's earliest days. For anyone who grew up in At-lanta during that time, it's a powerful evocation.
I recall seeing some of those same images and individuals on newscasts on the black-and-white television sets of my youth and puzzling over their meaning – trying to fathom the implications, troubled somewhat by the turmoil but realizing that things were changing. I think I knew it wouldn't be sufficient to simply be a nice, well-behaved girl from Decatur who hoped everything turned out all right. More would be needed. I wanted to be up to the task.
At this new Paschal's, there is a palpable sense of history, but there's a vibrancy, an unmistakable feeling of contemporary Atlanta – much the same as you get in a conversation with Russell himself. This particular afternoon there are late lunchers – a table of doctors whom Russell greets, some business types, a few football fans awaiting the Falcons-Saints game that would kick off in a few hours and a familiar face, that of former State Labor Commissioner Michael Thurmond.
Russell began his business life in a very segregated Atlanta but thrived and prospered. He doesn't have to look very far to see his handiwork – the 20-year-old Georgia Dome, which may soon give way to a newer venue, is just up the street. He speaks almost matter-of factly about the hardships he endured as he began his career, but with no bitterness, just an acknowledgement of how things have changed and a modest pleasure in the part he has played in bringing the changes about.
Taking a cue from Russell, it strikes me that there are times you just have to pause and allow yourself to appreciate those changes and the people who stepped up and made them happen. It's not a matter of being complacent or over-sentimental or even oblivious to work that still needs to be done. It is simply a nice moment and one I'm grateful for.
Maybe you have to have grown up in Atlanta at a particular time in its history to embrace this melding of the old and the new and the even newer; maybe the rest of the world would simply see a businessman showing guests around a restaurant.
Fortunately, for inhabitants of both worlds, there's plenty of fried chicken and sweet tea to savor along with the history lesson.