Power Players: Readers And Writers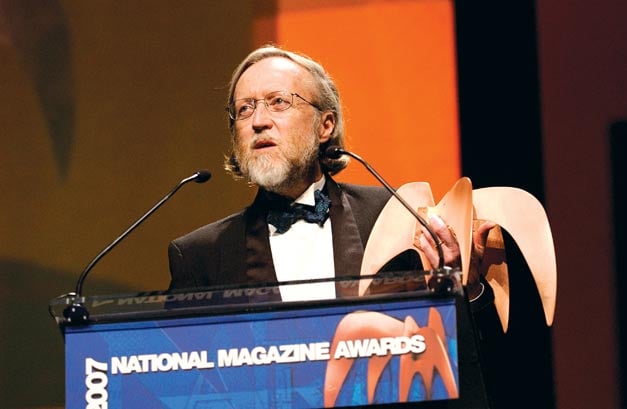 Despite being a self-described "crazy reader" growing up, Stephen Corey never expected to make a career in the literary world.
"I was not a child prodigy or a child wannabe. I thought when I went off to college I'd be an accountant like my father," he says. "But after about a year and a half or so, I had to face up to the fact that my real interests were elsewhere. I slipped into being an English major about midway through college."
He never looked back. Since 1983, he has worked at The Georgia Review, a National Magazine Award-winning literary journal published by the University of Georgia. He was named editor in 2006.
Corey has a sterling literary reputation and body of work, both as an editor and as a poet and essayist. He has published nine volumes of poetry; the most recent, There Is No Finished World, was published in 2003 by White Pine Press. But his introduction to the publishing world was more a whim than a well-thought-out plan of attack.
While he was pursuing his undergraduate and master's degrees at Harpur College (now Binghamton University), a liberal arts college in upstate New York, a friend became editor of the school poetry magazine. "He asked me if I wanted to help, and I said sure," Corey says. "For a year or so, he and I read these handfuls of poems that came from students, and we'd put out two or three tiny magazines. It was fun, we had an office, but it was just something I did."
It wasn't until he was in the English Ph.D. program at the University of Florida that the writing and publishing threads began to weave together into something tangible. Corey took a workshop with visiting writer Robert Dana.
"In addition to being a good teacher and good writer, he gave me a real boost because he thought well of my work and spoke articulately about it to me," recalls Corey. "It made me feel as though maybe I could actually do this in a public sort of way."
While there, Corey co-founded The Devil's Millhopper, a bi-annual literary magazine. Several years later, after a brief stint at the University of South Carolina, Corey came to The Georgia Review, and there he has remained. He speaks passionately to the value of such publications.
"We're part of a fairly unique world of what people typically call 'literary magazines,'" he says. "The special thing about that world is the editors' primary commitment is publishing new work that they consider to be somehow special, un-usual and important. They're not doing it to please advertisers, to please the whole world that files past the grocery store magazine racks; they're trying to present things that have unique and maybe lasting value.
"When it was started in 1947, and for roughly 20 years after that, it was very much what the name said, The Georgia Review, by, for and about Georgians," he says. "Over the years it started to creep its way out into the world, into the region, across the country, and in the late '60s and '70s deliberate decisions were made to build a national reputation.
"We have no prejudice for or against writers from Georgia or things set in or about Georgia. Our hope and intention is that people in Georgia or anywhere else can read it with equal interest, and it will make its mark on readers wherever they happen to be. I think it's something that people in Georgia can look at and take a broad-based pride in the notion that there's something special that comes out of this state."
The Georgia Review is a quarterly, finely published in soft-cover – and now online – and is one of the only literary magazines giving significant space to four areas of writing – essays, poems, stories and reviews – in every issue. In recognition of its 65th year, Corey and his staff put together a hefty special issue for Fall 2012, featuring the work of writers in the Georgia Writ-ers Hall of Fame, from Sid-ney Lanier to Jimmy Carter to Natasha Trethewey.
"We weren't going to try to be exhaustive, in the sense of being complete, but rather we were going to nose around in all the different ways we could, through the university archives, putting feelers out to people, and try and come up with the most interesting things that we could," says Corey. "We think it's a good hunk of stuff."