On A Roll
Three Middle Georgia regions that voted for the T-SPLOST are preparing for $1.8 billion in transportation improvements.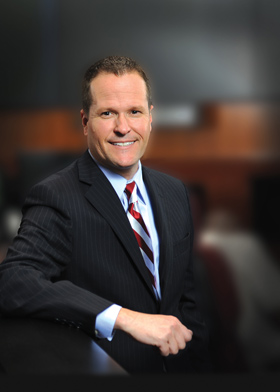 In spite of a gloomy forecast for transportation after the statewide T-SPLOST referendum last summer, the clouds have cleared, and the future is brighter, not darker.
Although seven of 10 districts voted it down, a band of Middle Georgia counties stretching from Alabama to South Carolina will receive a $1.8-billion boost for roads and transportation infrastructure. Three regions – the River Valley, Heart of Georgia Altamaha, and Central Savannah River districts – passed the T-SPLOST, or one-cent sales tax, to be collected over the next 10 years. Dublin, Vidalia, Columbus and Augusta are among the bigger cities in the state that will reap the benefits.
"That whole swath of middle Georgia has been very aggressive, hungry and successful in their own right [prior to the T-SPLOST referendum]," says Georgia Chamber of Commerce President and CEO Chris Clark. "I think they will benefit from this in a very special way."
Columbus and Augusta are Georgia's two largest cities by population after Atlanta, and they cultivated a robust economy before and during the recession, fueled largely by military growth – Fort Benning near Columbus and Fort Gordon near Augusta.
In nearby counties, two of Georgia's biggest economy-boosting projects – the Kia auto plant in West Point, which has created nearly 3,000 jobs since 2009, and Southern Company's Plant Vogtle, where two new nuclear reactors will create nearly 6,000 jobs – have an enduring impact that could snowball with the new transportation funding resource.
In between the two, there is nearly 2,000 acres of industrial development potential. Laurens County passed a SPLOST in 2011 that included funds for economic development. The location, halfway between Savannah and Atlanta, is ideal for logistics-related businesses; manufacturing and agriculture exports have explosive potential with an improved freight network.
Despite representing some of Georgia's most sparsely populated counties, the three pro-T-SPLOST regions were able to think big, and they expect to reap massive dividends.
"I think it was a no-brainer," says Slade Johnson, vice president, Talbot County Chamber of Commerce. "This allows us to do projects we would never have been able to do before."
Talbot County is part of the River Valley District, which includes Columbus and is expected to receive nearly half a billion dollars. The Middle Georgia Region, including Macon, didn't pass the tax, but should still benefit from roads that will be built or improved nearby. "The [River Valley] region is dominated by Columbus, but projects span all the way over to Interstate 75," says Georgia Department of Transportation Deputy Commissioner Todd Long.
On the southern end, Dooly County will spend $6.9 million on passing lanes and signals on U.S. 41 running from Houston County over to Crisp County. A new bridge connecting Crisp and Sumter counties will be built over Lake Blackshear, and U.S. 280 will be widened from the Crisp County line to the State Route 300 connector, between Americus and Columbus. Development and investment is expected to follow along the expanded corridors.
While no funding is allotted to Crisp County's Cordele Intermodal Center, truck access to and from the facility will definitely be improved, say local officials. At the north end of the region, Talbot County has similar logistics-industrial potential, says Johnson.
"Norfolk Southern and CSX railroads both intersect at the Fall Line Freeway in Junction City, and we have a hundred-acre industrial park out there," says Johnson. "We haven't been too successful, but I think with a new transportation system, we can finally have someone make a move."
Distribution Center
In the Heart of Georgia region's Laurens County, Dublin is home to a number of distribution and logistics employers already, including SWS Recovery and Transport, Best Buy Distribution Center and US Services Trucking. Last year German auto supplier Erdrich Umformtechnik announced it would build a metal stamping facility and employ 178, citing logistics and access as a decision factor.
Heart of Georgia represents 17 counties and will receive just under $400 million. The 764 projects are mostly resurfacing; but there are a dozen widening projects, including U.S. 1/SR 4 from the Appling County line to Toombs County, several road projects in Baxley and $25 million for Hillcrest Parkway in Laurens County, with an Oconee River bridge that is expected to greatly increase emergency response times in the region.
"The previous success we had with our economic development SPLOST made a big difference," says Lanny Allgood, Dublin-Laurens County Chamber of Commerce board member. "Those funds were then used as promised, so there wasn't the anxiety about it [voters] had in a lot of other areas. We knew it wouldn't be non-controversial, but that's the hand we were given. This shows not only the rest of the state, but the rest of the country, that we're serious about creating an environment for job growth. I speak on behalf of a lot of business leaders in the community. I'm glad to be an example for others."
More logistics potential lies at the bottom end of the region in Wayne County, where a road will be built into a new industrial park on U.S. 341, which connects to Glynn County (home of the Brunswick Port). "It's a small project but will have a big impact since we just used OneGeorgia funding to enhance the site, and two prospects are looking at it really hard," says John Riddle, president and CEO of the Wayne County Chamber of Commerce and Industrial Development Authority. "It's on the N-S rail line and the Golden Isles Parkway. We own 450 of about 850 acres total."
Wayne County is the closest T-SPLOST county to the ports, so Riddle has an eye on port-related business as plans to dredge the Savannah harbor and accommodate larger cargo ships move forward. The Golden Isles Parkway (U.S. 341) connecting I-75 at Perry and I-95 at Brunswick and the four-lane U.S. 84 from Waycross to I-95 just south of Savannah (a potential "freight route") help Riddle brand the county's access, "where it all comes together."
"I've talked to lots of companies that need access to the ports but can't necessarily afford to be closer or other customers who have needs for raw materials that are farther away," says Riddle. "So we're not just going to wait [for the dredging] but seek out companies, and now the T-SPLOST just makes our case even stronger."
"But more generally, transportation is very important for us to continue economic development, and in that sense the T-SPLOST is vital – we have to have it," he says. "In fact, I'm not sure how communities in Georgia will continue to meet the growing demands for transportation infrastructure without it."
Logistics Hub
Two Central Savannah River District counties also border the Middle Georgia District – Hancock and Washington counties. Local roundtables prioritized U.S. 15 bypasses around Sandersville and Sparta, further improving that corridor (another "freight route"). Leaders hope it will help Sparta become a trucking hub and attract more logistics companies.
Georgia's Center of Innovation for Logistics has released some interesting data about logistics job projections: The U.S. will grow a million jobs in this sector by 2016, and Georgia will grow five percent more than the U.S. average, triple the Southeast average. This growth will bring challenges, and we need all the tools we can afford, says Page Siplon, executive director of the Georgia Department of Economic Development's Center of Innovation for Logistics.
"Having these three regions connected is an added bonus – we didn't plan it," he says. "This will help us collaborate, put more fuel in the tank for those regions to invest more and attract economic development attention from people looking to invest in the state."
Siplon says the three T-SPLOST regions capture around 22,000 rail cars coming out and 33,000 coming into the state, as well as $33 billion in truck cargo. Collectively they represent five million square feet of storage space, 3,400 logistics companies and 74,000 jobs. "It passed because of that," says Siplon, referring to the referendum.
"The fact that the three districts that approved it are all contiguous is really interesting," says Augusta Mayor Deke Copenhaver. "It's created a super district for economic development activity in the heart of the state."
Connectivity
Most of the $841 million expected to be collected in the Central Savannah River District will go toward projects in the Augusta Metro area. The expansion of River Watch Parkway, increasing access to Columbia County, has been on the books for more than a decade; some 10,000 cars use the connector daily.
The dangerous Appling-Harlem High-way bridge over I-20 will be replaced. Harlem and Grovetown improvements will facilitate growth at nearby Fort Gordon, which has added 5,000 soldiers since 2002, bringing the total to 24,000.
One of the biggest projects, $25 million for Broad Street improvements in Augusta, will boost the redevelopment of the Harrisburg neighborhood, says Copenhaver. "Broad Street is our main artery downtown. We really want to improve it with regard to pedestrian access and bike paths, and I think T-SPLOST will be a major driver for our economic efforts. The project also increases public safety and makes neighborhoods more accessible to our central business district. It's all about connectivity."
Walkability boosts the arts and culture community, which Starbucks says was a factor in its decision to build a $172-million plant in Augusta, creating 140 jobs, says Copenhaver. "But we also have a great transportation infrastructure for a mid-sized city, and the improvements will help."
Region-wide, "our chambers are working together at a level not seen before," says Copenhaver. "For lack of a better term, getting the win has empowered us as a region. I think in our situation, it's easier to deal with one government (Augusta has a consolidated city-county government), and given the state of national politics, in my personal opinion, [these projects are] best done at a local level."
Like Allgood in Laurens County, Copenhaver attributes the referen-dum's success to previously successful SPLOST packages. "We have brought forward major SPLOST projects – like the new library, judicial center and law enforcement center – on time and under budget. And we've also effectively invested in lower-income areas like our historic Laney Walker and Bethlehem districts. When you interact with the average person on the street, you can feel that sense of hope, that we're really transforming the community at a grassroots level."
Beyond city efforts, he says, "We're seeing significant investment in all parts of the city. Whether it's Starbucks in the south or The Salvation Army's new Kroc Center (a 100,000-acre fitness, performing arts and worship center) in Harrisburg, there's not one area that has not seen significant investment, and it certainly helps support citizen trust in local government." The Augusta-Richmond County Chamber of Commerce strategy of placing signs at problem transportation areas that identified them as potential T-SPLOST improvements also helped, he adds.
"For us, the T-SPLOST is really the icing on the cake," says Copenhaver. "When the national economy begins to turn, we'll be heads and shoulders above any other mid-sized city throughout the southeast."
Columbus also employed "in-cumbent SPLOST" campaigns that familiarized local voters with the process. "We used Frank Myers, who consulted on our last two – the Education SPLOST and the Crime Prevention SPLOST – because he knows the territory. They were overwhelming successes," says Mike Gaymon, president and CEO of the Greater Columbus Georgia Chamber of Commerce.
But only six of the 12 River Valley District counties were in the Chamber's Valley Partnership, which helped recruit Kia to West Point. "That was a wild card, those other six counties," says Gaymon. "So we made the unorthodox but deliberate decision not to ask for elected support throughout the region. I frankly didn't think political investment would add to a campaign that needed to be grassroots."
"I think it was a good decision," says Columbus Mayor Teresa Tomlinson. "This is a new era of regionalization, and there's no mayor of a region. We knew the redistribution of taxes would be challenging, and not being involved in the campaign gives us more accountability in the implementation process."
Of nearly $600 million expected from the new tax, the Columbus area will spend almost $300 million on a number of initiatives, such as finishing the River-walk (it is currently disconnected in the middle); but the biggest project has the potential to transform the city, according to Tomlinson.
"There have been inhibitions to private investment on the southside – between downtown and Fort Benning – because of transportation anomalies. Railroad tracks cut through otherwise wonderful areas, causing 20-minute delays and no reliability. We call it the 'Spider Web.'"
It's possible the city could tunnel under the tracks to link the areas, opening up traffic to a planned Technology Center adjacent to Fort Benning being developed in collaboration with Col-umbus State University. "All that blight and distress is consolidated in one place," the mayor says. "This could open up 172 acres to development literally in the heart of the city and be a real shot in the arm. It's like discovering new land."
Tomlinson says she had concerns about the T-SPLOST and did not hold back in talks with GDOT over issues such as whether the new funding would divert funds from existing projects. "I'm now very comfortable the initiative will be successful and applaud the GDOT and Governor's office for their accessibility in confronting these issues in advance," she says. The collections begin Jan. 1.
"This is really a unique initiative. We feel charged with setting the pace, and we're taking it very seriously. Ours will become the model for other regions that try again, and the results will be much different next time around."
The Others
Much has been made about the lack of a "Plan B" for the regions in Georgia that voted down the T-SPLOST. In a recent roundtable held by the Georgia Chamber of Commerce, UPS Vice President of Corporate Public Affairs Frank Morris brought up the most likely alternative – a fuel tax.
"We were very much invested in the campaign, and our 14,000 employees in Georgia still have infrastructure needs," he says. "Our CEO Scott Davis is very much in favor of seeing a fuel tax increase to address those needs."
Legally these regions can revisit the referendum in two years, or even later. They don't all have to do it at once, and they can re-craft their project lists. A more likely scenario is to build on whatever success the three approving T-SPLOST regions achieve and retool project lists for other regions.
"That's priority one," says the Georgia Chamber's Clark. "Priority two is to find other options out there. The Georgia Transportation Alliance [a nonprofit that focuses on long-term transportation strategy related to economic development] was created not just for the T-SPLOST but because there were no multimodal transportation advocacy groups out there. We can't lose momentum. T-SPLOST is a new tool in the box, but there are other tools. We need to have a room where Atlanta and Waycross and Rome and Macon can sit down together."
"Failure is not an option," says the GDOT's Long, "because we know, whatever we do as far as Plan Bs, we need to have these three regions working like a charm."