Neely Young: A Legislative Wish List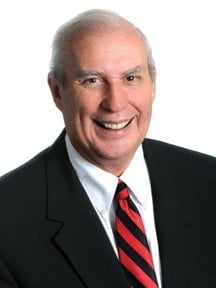 Here is one man's wish list for the 2013 General Assembly. To paraphrase Mark Twain: No one is safe while the state legislature is in session.
Year after year, more than one in three Georgia high school students drop out of school at 16, one of the highest rates in the country. Unlike in most states, kids in Georgia can legally leave school at 16 without parental consent. With no job training or prospects, many of them turn to drugs and wind up in our prison system where the state takes care of them to the tune of $40,000 a year.
The 16-year-old dropout age was set in the 1800s when children could leave school to work in the fields, at a time Georgia was mostly a rural agriculture state. This part of our education system is outdated, so why not raise the age to 18? If they have to wait longer, these kids could mature and actually finish with a high school degree! There has been talk in the past of moving the age to 17, and it could be acted on in 2013.
Another wish-list item would be to fix the Senate, which has been broken and leaderless for several years. After Lt. Gov. Casey Cagle won his second term in 2010, he was stripped of all his powers and influence by other members of the Senate leadership. This past November, in a meeting in South Georgia, the leadership voted to restore some of the powers. Let's hope the change will bring some stability and the Senate will return to its role to "cool the tea," a role the House of Representatives has taken on for the last few years.
Lastly, this wish list includes a repeal of the anti-immigration legislation passed in 2011. Is that too hot to handle? Then at least it should be modified so it doesn't harshly punish the business community. Some readers of our magazine might still not have a needed state, city or county business license because the paperwork to comply with this law has been overwhelming.
There is even more of this nonsense to come. If your company does business with a Georgia city or county, you will soon receive in the mail a 17-page "Vendor Application" demanding that you prove you are not an illegal alien. This demand wants to see proof in the form of your birth certificate, passport, drivers license, copy of your business license or your LLC number; and it asks for your social security number.
This paperwork landslide is just beginning, because most cities and counties have not understood the severity and scope of the law and are just now sending forms.
If a business does not provide this information, the company will not be paid for services rendered. The presidents and CEOs of thousands of companies that do business with local governments could be required to show their social security numbers, birth certificates or other documents to more than 500 cities and 159 county governments in Georgia. This is a clear breach of individual privacy rights.
A recent news story headlined, "Georgia Immigration Law Slowing Down Medical Licensing" pointed out that the state's medical license board is bogged down trying to process renewals for Georgia's 41,000 medical professionals – causing some to stop seeing patients. An agency official says the state has so far processed 28,000 renewals without finding a single illegal immigrant.
This law is punishing all of us who are legal residents; it is not causing harm to illegal immigrants. One change the legislature could adopt would be to drop the requirement that this license process be endured yearly. If proof of citizenship is kept on file with the state, city or county government, that should be enough.
The legislature will soon be presented with a document prepared by the "Essential Economy Council," headed up by former State Senators Sam Zamarripa and Dan Moody.
The group studied sectors including agriculture and poultry, restaurants and hospitality, construction and landscaping, distribution and logistics, building maintenance, personal care and assisted living. Grouped together, employment in these areas makes up about 25 percent of the documented workforce and 12 percent of Georgia's GDP.
The Essential Economy Council is neither a Republican nor Democratic organization, but one that is concerned with the future of Georgia's overall workforce. It would be great if the legislature would study the report, because the immigration law is hurting business and other employers in Georgia. The group's findings will be detailed in a future Georgia Trend story.