Georgia View: Home Sweet Dome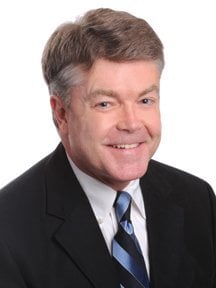 Given the heady altitude at which our Atlanta Falcons have been soaring for much of this season, I'm sure this will be viewed as heresy by some: Simply put, our Atlanta Fal-cons should stay home in the Georgia Dome.
After years of Falcons mediocrity, in the 1980s former owner Rankin Smith convinced both the city of Atlanta and state of Georgia that the team was long overdue a new nest, and that Atlanta would never host a coveted Super Bowl without a new venue.
The aging Atlanta-Fulton County Stadium, completed in 1965 for $18 million, was built as a multi-use facility.
The Georgia Dome, built for football, was completed in 1992 for $214 million; another $300 million was expended on upgrades and renovations in 2006. Bonds are still being paid off, and the primary source of revenue towards that debt retirement, in addition to venue rentals, are catering and concessions as well as a portion of Atlanta-Fulton County hotel/ motel taxes and additional fees added on to all rental car contracts at Hartsfield-Jackson Atlanta International Airport.
Our Dome has already hosted two Super Bowls and is the second largest domed arena in the world, behind London's Millennium Dome.
Stadiums always have been colossal investments and construction projects. The estimated price tag, with a specific site yet unselected, for a new stadium with retract-able roof for our Falcons has crept up to $1.2 billion. Not all of that is stadium construc-tion. The site and several adjoining parcels must be acquired, and millions of dollars are required for infrastructure – roads, parking, sidewalks, water/sewer capacity.
The 2010 General Assembly approved an extension of existing hotel/motel taxes in Atlanta and unincorporated Fulton County through 2050 as a partial funding vehicle for financing a new or renovated stadium on property owned by the Georgia World Congress Center (GWCC) Authority. Ongoing negotiations for a Memorandum of Understanding (MOU) continue with the GWCC/public investment capped in the range of $300 million towards a new stadium. The remainder would be borne by the Falcons organization, partner sponsors and potentially personal seat licenses.
Although winning professional sports franchises have an incalculable psychic benefit for host cities, their home arenas often come up short against their projected economic impact. The well-designed G-Braves Stadium in Gwinnett County was projected to cost $45 million, but actual costs came in at $64 million. The G-Braves Stadium was expected to self-fund from Braves games and other events, but Gwinnett officials later approved a three percent car rental tax to help repay and defray $33 million in stadium debt. That facility was expected to become a catalyst for more high-end development nearby, but only apartment complexes have so far come to fruition.
If the Falcons' desire is to play occasionally in Atlanta under beautiful fall skies, on natural turf instead of artificial turf, there is a worthy and much less expensive opportunity nearby.
Alonzo Herndon Stadium at Morris Brown College, the site of Olympic field hockey and movie set for the film We Are Marshall, sits with 15,000 seats atop the MARTA East/West rail line, just off Martin Luther King Jr. Drive in the Atlanta University Center, less than a mile from the Georgia Dome. Adding sky boxes or stands in both end zones at Herndon Stadium and providing additional parking could be accomplished for a mere fraction of the budget estimated for a new stadium built from scratch.
The Falcons schedule could alternate games outdoors at Herndon and indoors at the Dome during the later and colder months of the season. The Herndon expansion would positively impact the surrounding community and could potentially save Morris Brown College.
Ted Turner spent millions to help retrofit Atlanta's Olympic Stadium into the new home of the Braves.
Bernie Marcus made a gift of the Georgia Aquarium to the world, as well as Atlanta and our home state, with only private financing.
As Marcus and Falcons' owner Arthur Blank both became billionaires growing Georgia's do-it-yourself superstore, one might hope if the team owner insists on a new roost for his birds, that he will then find a way to do this himself as well.