Economy: The A-Team Report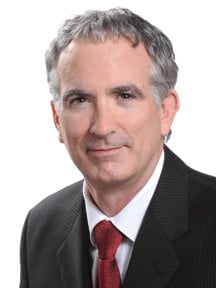 Here's a look at economic prospects for Atlanta, Albany, Athens and Augusta, four A-Teams located strategically throughout the state.
In Atlanta, the revival of the housing market will reinforce the economic recovery in 2013. The MSA will add 37,400 jobs, an increase of 1.6 percent. Atlanta will account for 70 percent of the state's net job growth.
High concentrations of service-producing industries, distribution companies, institutions of higher education, healthcare providers and life sciences companies will keep Atlanta's job machine in forward gear. The outsized information industry will benefit from expanding de-mand for wireless services. Major improvements at Hartsfield-Jackson Atlanta Interna-tional Airport bode well for growth, especially the completion of the new international terminal.
One big plus for Atlanta is that it is not overly dependent on federal jobs. Only 4 percent of the Atlanta area's nonfarm earnings come from federal employment versus 7.7 percent for the state as a whole. State and local government account for only 8.9 percent of earnings in Metro Atlanta versus 11.4 percent for the state.
The lagged effects of the massive restructuring of homebuilding and allied industries will restrain Atlanta's overall growth. Home price declines were severe, and a lot of wealth was lost and will not be recovered quickly.
The Albany area will see employment drop by 0.7 percent, or by about 400 jobs. A high proportion of government jobs makes the area vulnerable; Albany lost government jobs in both 2011 and 2012. One economic stabilizer for Albany is that much of the area's manufacturing base is geared towards basic consumer staples, which households continue to buy whether or not the economy is expanding. MillerCoors Brewery and Procter & Gamble are good examples.
As conditions improve, Albany will capitalize on its assets, including a low cost of doing business, an excellent telecommunications infrastructure, a reputation as a good place to live and raise a family, and the area's low crime rate.
Albany will benefit from its role as a regional retail-wholesale-distribution center and from spillover from Florida, but this sector's contribution to growth will be limited in 2013.
In Athens, on an annual average basis, employment will increase by 1.2 percent – about 1,000 jobs. The area will benefit from several factors: Caterpillar will build a new factory in the Athens MSA that will employ about 1,400 workers when it is fully operational. The outsized healthcare sector is poised for growth, and the establishment of a medical school campus at UGA in partnership with Georgia Health Sciences University will encourage further development of the clinical healthcare industry.
Expansion of UGA's engineering program will enhance entrepreneurial development and help recruit high-tech companies and venture capital. Ethicon Inc., a subsidiary of Johnson & Johnson, will expand its operations in Athens.
Athens could be held back by its outsized government sector, which will remain under pressure due to continuing budget difficulties. Athens is six times more dependent on state government jobs than the state as a whole, and that is no longer an advantage.
Augusta, on an annual average basis, will enjoy a slight increase in jobs in 2013. Employ-ment will rise by 0.4 percent or 800 jobs. The strong performance of Augusta's healthcare and private education will be a positive. The area will benefit from the two nuclear power plants under construction at Plant Vogtle.
Augusta is a center for telecommunications services, including telemarketing and reservations. The Georgia Medical Authority will use the expertise available at Georgia Health Sciences University – the nation's 19th largest medical school – to establish Augusta as a center for the rapidly growing life sciences industry.
Fort Gordon adds substantially to the area's supply of well-trained, skilled workers. The area's undersized information and financial activities industries spared the region from the restructuring that has plagued these sectors. Nonetheless, Augusta's economy is vulnerable to cuts in federal spending, especially defense spending. Federal civilian and military jobs account for 15.8 percent of the area's nonfarm earnings compared to only 7.7 percent of the state's.