Sustainable Georgia: Healthy Schools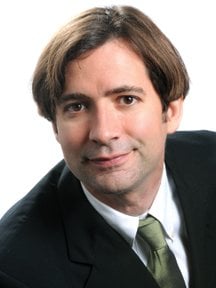 Growing up in the public school system, my classmates and I would joke about how unhealthy our buildings were. Some, like the junior high auditorium (which has since been rebuilt), were literally falling apart. Asbestos was everywhere (not any more), and avoiding it was such a common chore that we jokingly called it "asbeetoes." It seemed funny at the time.
Georgia schools have come a long way in the 30 or so years that have passed. On Oct. 9 and 10, the Georgia Chapter of the U.S. Green Building Council (USGBC) will host its second annual High Performance, Healthy Schools Summit to recognize Georgia schools that are "greening" their buildings.
Last September, the U.S. Department of Education launched the Green Ribbon Schools competition, which awards $10,000 grants to schools that encourage "sustainable environments and environmental literacy."
So what does a green school look like? Most of them are LEED certified, including more than 80 in Georgia. LEED, which stands for Leadership in Energy and Environmental Design, is a standard used by the USGBC to award certification to sustainable projects, incorporating a variety of qualifications. (A Platinum score is 80 or higher out of 110; they tier down by category to Gold, Silver and Certified.)
The Woodward Academy Middle School Complex in College Park, using low-fume paints, sealants and carpets, was Georgia's first LEED-certified school in 2003.
Savannah Country Day Lower School was the first LEED-certified school in Savannah, using low-fume paints, coatings, adhesives, sealants and carpets. Effingham County helped achieve LEED certification for one of its schools by installing a solar photovoltaic system.
Three Atlanta public schools have achieved gold or silver LEED certification, and an additional 13 are slated for LEED upgrades.
LEED is fast becoming the industry standard for institutional construction.
Gov. Nathan Deal recently issued an executive order requiring all new state buildings and renovation projects to follow "green" building practices, with one interesting clarification. Deal's order rejects the LEED insistence on standards of the Forest Stewardship Council (FSC), because most FSC-certified wood is grown overseas. He believes that discriminates against local tree farmers.
Deal's definition of green building equally recognizes two additional certification standards: the Sustainable Forestry Initiative and the American Tree Farm System. His order is similar to that of Maine Gov. Paul LePage.
"It's hard to tell how the order will impact Georgia builders. We're talking about one point [on the LEED scorecard] out of 110, and there are other ways to get that point," says Paula Vaughan, USGBC-GA board chair and Sustainable Design Initiative Co-director at the Atlanta office of design firm Perkins+Will. "FSC wood is only required for 50 percent of the project [to qualify for a point], and the use of local timber has its own point. Three-fourths of Georgia's forests aren't certified by any rating system."
LEED consultation has provided a lot of jobs, says Vaughan. "It's not just architects; it's construction, engineers and startups, not to mention the huge uptick in K-12 LEED construction. We shouldn't lose sight of what's on the ground."
It is possible that the next version of LEED will expand to include other standard systems, she says.
But Vaughan fears that similar industry-driven challenges to LEED standards will crop up as more states join Georgia and Maine in calling them unfair to local businesses. "Pressure from other manufacturers will probably heat up just as much," she says. "For example, if you avoid toxins, you can build up LEED credit; so paint manufacturers won't be happy with that. But again we're talking about one point out of 110. People should look at LEED as a way of rewarding actions, not penalizing for inaction."
While we applaud Deal's support for green building, the non-LEED stipulation is confusing and could have a negative effect on a Georgia construction sector that badly needs the jobs, undermining existing efforts to improve schools and build healthy buildings.