Georgia View: A Poll Reversal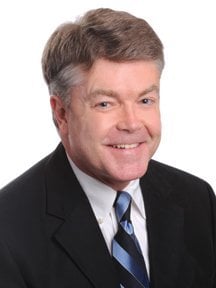 Lest you think Georgia's elected officials do not heed your voice or vote, think again. A modest spring uprising at the GOP State Convention morphed into a non-binding referendum on our summer primary ballots. Both parties' General Primary ballots asked voters if they supported ending the practice of unlimited gifts to lawmakers.
GOP Straw Poll Question #2: Do you support ending the current practice of unlimited gifts from lobbyists to state legislators by imposing a $100 cap on such gifts?
YES – 87.1 percent, or 827,826 votes;
NO – 12.9 percent, or 121,361 votes.
Democratic Straw Poll Question #2: Do you support ending current practice permitting unlimited gifts from lobbyists to state legislators?
YES – 72.55 percent, or 423,775 votes;
NO – 27.45 percent, or 160,315 votes.
More than 1.25 million voters said yes to a gift ban/cap.
During party qualifying for the primary ballot, GOP leadership in the State Senate was first to break ranks in support of a $100 per day gift cap. House Speaker David Ralston and State House leadership held firm on the principle that a cap would be an administrative nightmare, difficult to police, and would likely drive larger gifts underground.
But then the voters made the handwriting on the wall all too clear. So, in an immediate poll reversal, State House leadership moved quickly to a position favoring a complete ban on gifts.
Alabama, Florida, North and South Caro-lina and Tennessee all have bans of one form or another in place. Caps are the law in Arkan-sas, Kentucky and Louisiana. Mississippi and Virginia join Georgia's current status of requiring disclosure, but no limits. Though bans surround us, a quick visit to the sky boxes of almost any major sporting event such as The Masters, Kentucky Derby, NASCAR races or the annual rivalry of each state's major college football pairing would suggest that folks have found an end run path.
Georgia earlier banned campaign contributions made while the General Assembly is in session. Although the legislative intent was to focus legislators on law-making and remove the distraction of campaign events and dialing for dollars, the reality has become a blur of packed special dinners and events during the session, followed by donor breakfasts – the morning after Sine Die.
If a ban or cap is enacted, what might the penalties be? Administrative, civil or criminal? Misdemeanor or felony? If someone is considering an illicit path, why wouldn't the individual accept a $1,000 gift, against a potential penalty of $100? With disclosure made irrelevant via a ban, who would know? It's not like the Georgia Government Transparency and Campaign Finance Commission has sufficient budget or staff to follow 235 legislators around to lunch and dinner.
And for all the Common Cause members and other advocates fist pumping the air, please remember: If a ban becomes reality, so goes the Wild Hog Supper, Savannah-Chatham Seafood Fest engorgement buffet and literally dozens of breakfast and lunches offered daily during the General Assembly, aimed at attracting legislators – often places where business is done, compromises are reached and legislation is improved.
Many citizens find these venues their best chance at actual face-to-face contact and relationship building with their already harried, part-time, citizen legislators. With recent Supreme Court decisions also allowing unlimited campaign contributions to state and federal political parties, leadership PACs and 527 "non-aligned" campaign organizations, those seeking access and relationship building will likely only change where they spend their money. A system structured with fewer places to give, but without any caps or controls, concentrated in a finite set of hands, is not a recipe for reform.
In case you don't recall, this push for gift reform all started when former House Speaker Glenn Richardson (R-Dallas) and several of his lieutenants were caught behaving more like frat boys than men of leadership.
The system we may be moving towards potentially enables more of that type of behavior and not less. As I tell most anyone seeking a large gift of any sort: Be careful what you ask for. You just might get it.