Economy: Shaping Infinity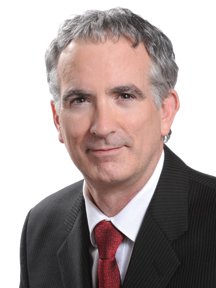 Sustained efforts to grow and foster the development of Georgia's life sciences group of industries proved their worth during the Great Recession and the subpar economic recovery that has persisted in its wake.
From 2007 to 2010, the number of workers employed in Georgia's life sciences industries increased 1.5 percent. Although small, the gain is remarkable, considering that total statewide employment for all industries dropped by 7.9 percent. Similarly, the number of establishments in Georgia's life sciences industries grew by 18 percent. In contrast, the state's economy lost 1 percent of establishments across all industries. Total wages paid by core life sciences industries rose by 4.4 percent compared to a 4.2 percent drop for all the industries.
Georgia's life sciences industry pays extremely well, too. The average annual pay in core life sciences industries was $64,473 in 2010, 47 percent higher than the $43,899 statewide average for all industries. All life sciences subsectors pay better than the average for all industries.
Pharmaceutical and medicine manufacturing is the highest paying subsector at $94,363 per year. Electro-medical apparatus manufacturing is the second highest at $91,803 per year; research and development in biotechnology ranks third at $72,789.
Given the high salaries, it is not surprising that life sciences firms generate substantial annual economic impacts for the people who live, work and do business in the State of Georgia. The statewide economic impacts of life sciences industries in 2010 were: 18,025 jobs in life sciences companies; $16.7 billion in sales; $6.9 billion in state GDP; $3.8 billion in labor income (earnings); and $417 million in tax revenues for state and local governments.
Life sciences research at the state's colleges and universities and the Centers for Disease Control and Prevention's (CDC) Atlanta-based operations generate substantial economic impacts. Combining all those yields more comprehensive estimates of the economic impact of life sciences on Georgia's economy in 2010: 33,359 direct jobs (0.9 percent of all jobs in Georgia); 94,106 total jobs (2.5 percent of all jobs in Georgia); $20 billion in sales; $9.3 billion in state GDP (2.3 percent of Georgia's GDP); $5.6 billion in income (earnings); and $557 million in tax revenues for state and local governments.
The bottom line: One job out of every 40 in Georgia owes its existence to the life sciences industry, life sciences research and development, or the presence of the CDC in Atlanta.
Last spring brought the announcement that Baxter International will locate a new bio-pharmaceutical manufacturing facility near Interstate 20 east of Atlanta. According to the official press release, the new facility will employ approximately 1,500 people when fully operational in 2018.
The Baxter project alone will expand direct employment in Georgia's core life sciences companies by about 10 percent. Total investment by the company will exceed $1 billion. Baxter also will open several plasma centers; based on information from a variety of sources, about 300 people will work at the centers. In combination, the new manufacturing facility and plasma centers will create 1,800 direct jobs by 2018.
The Baxter project's direct employment equals 10 percent of the 18,025 direct jobs that currently exist in Georgia's life sciences industries. This mega project should ensure that life sciences industries continue to power Georgia's economy.
The economic impact of the Baxter Interna-tional project will be substantial: Multiplier effects are extremely high in plasma manufacturing. My analysis indicates that 1,500 direct jobs in plasma manufacturing will create a total economic im-pact on statewide employment of about 7,900 jobs.
For every job created directly at Baxter's new manufacturing facility, four more will be created in Georgia because of spending related to that direct job. The annual (recurring) economic impact of the new facility on Georgia's economy will be $2.1 billion in output, $927 million in state GDP and $547 million in labor income.
The annual impact of the new plasma centers will be $83 million in output, $49 million in state GDP, $34 million in labor income, and about 650 jobs.
I did not estimate the one-time impact of more than $1 billion in new investment by Baxter International, but it will be substantial and will be especially helpful to the state's beleaguered construction industry.