Sustainable Georgia: School Solutions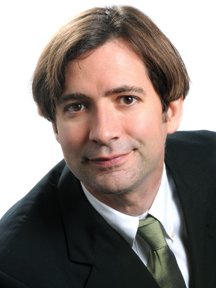 It's back-to-school time, which for many in the state is a form of crisis management. Rising tuition for private schools, redistricting of public schools and shrinking funding for both has resulted in increasing class sizes, shifting curricula and the closing of many schools, leaving communities in a quandary.
GeorgiaForward, a nonprofit "think group" charged with creating a statewide planning frame-work, held an education summit this summer to discuss solutions to public education problems. Some of the conclusions may be worth considering as schools rethink the system.
One of the speakers was Anu Partanen, a Finnish journalist now based in New York, who discussed how Finland's play-oriented, non-competitive scholastic environment – 180 degrees from similar "super schools" in China and Singapore – produced unexpectedly superlative results.
There are rarely large class sizes, few private schools, no vouchers, hardly any testing, less homework and little private investment in these high-performing schools, which derive most of their power from teacher training. Teachers must have a master's degree, and only 10 percent of applicants are selected.
These are coveted, highly regarded positions, and teachers are expected to take problem students under their wing and give them what it takes to help them succeed.
The Finns have cultivated an atmosphere of empowerment among teachers. Competition is generally shunned, and there are no national rankings of schools.
Some of these concepts made their way into the summit's final recommended solutions:
• Create a statewide Quality Rating System tied to government reimbursement rates that is comprehensive, including factors such as overall teaching portfolio, student and parent surveys, peer evaluations and outside education; salary or other incentives should be factored into teacher performance.
• Create a revenue stream for Early Childhood Education (ECE), a statewide training and certification process for ECE providers, and an education "feeder-system" to place providers into communities with acute needs. This dearth of resources in the child's early, formative years has cost the state dearly; each at-risk child who is properly prepared for kindergarten saves the state approximately $100,000 over the course of his or her lifetime, according to the summit conclusions.
While Georgia made progress in the 1990s, leading the nation in creating ECE access for all children, budget shortfalls have led to long waiting lists, and implementation is falling short of state goals. Georgia loses around $60,000 per high-school dropout in tax revenue.
There is a lack of ECE support from parents, but a more general problem is disenchantment and high turnover within a profession that doesn't get respect. The training and induction of new ECE teachers should be given the same emphasis as K-12; pay and resources would have to follow.
• Continue efforts to enhance and establish training and retention strategies for teachers, incorporating benefits and support for education pursuits that minimize time away from the classroom; empower teachers (more control of curriculum, instruction and assessment); increase evaluation and selectivity of teacher training and recruitment; and mentor relationships between experienced and new teachers.
The summit conclusions emphasized the potential for private sector involvement in education. (IBM's Ann Cramer, a Georgia-Forward board member, was the lead facilitator of the summit. Both IBM and Georgia-Pacific were sponsors.)
Finally – and while I sit on the Georgia-Forward Board, this conclusion is entirely my own – I believe that testing-oriented education doesn't work well, and it's let us down. For whatever reason, the Finnish play-time approach really can yield the same results as the battery of tests with the Singapore method. We should rethink whether too much emphasis on testing and homework really prepares us to "win" in life.
GeorgiaForward will present a final report on the Education Summit at the annual Georgia-Forward Forum at the Athens Classic Center, Sept. 12-13. For more information, go to www.georgia-forward.org/2012-forum.