Georgia View: Reassessing Pensions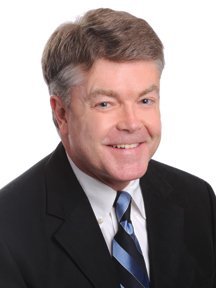 State and local government jobs were once lower paying and partially rewarded by generous benefits as well as a well-funded retirement plan. But now that six-figure public sector jobs are increasingly common and the extended recession has significantly reduced the pay gap between the public and private sector, it is time to take the long view and examine the geometrically massive expense of public sector pension and retirement benefits.
Here in Georgia, state leaders can clearly see the looming threat of a multi-billion-dollar long-term expansion of Medicaid, and the Peach State is likely to become the eighth state to "opt out" of the expansions planned as part of the Affordable Care Act.
Meanwhile a less visible future state budget tsunami is also gaining force in the background. While Georgia's population has grown by three million, and a full third since 1990, the state's labor force has also grown exponentially. Georgia's state employee retirement system offers employment and pension benefits for nearly 100,000 current schoolteachers alone. One day of payroll for the state is roughly equal to $100 million.
State employees retiring with 25 to 30 years of service typically garner 80 percent of their peak salary for the remainder of their lives. And over the past generation, as Georgia's population growth peaked, so did state government employment, and what later will become a surge of retiring Baby Boomer state workers.
Look north, and you will see Rust Belt states hemorrhaging debt, some of them on the verge of insolvency, in part from trying to cover their multi-billion-dollar pension and healthcare benefit gaps for their state and local government retirees.
General Motors is offering buyouts of its lifetime pension and healthcare benefits to 42,000 retired salaried employees, roughly 36 percent of its formerly salaried workforce, who retired between October 1997 and December 2011. GM's pension liability is $134 billion, which it claims is the world's largest and was underfunded by $25.4 billion at the end of 2011. Ford's comparatively meager $74-billion pension liability was underfunded by $15.4 billion at the end of last year.
Then, a funny thing happened courtesy of the stimulus program and Cash for Clunkers and the like. For the year 2011, Ford's net income was $20.2 billion; GM's was $9.2 billion. So the two auto giants are using huge chunks of that cash to buy out the pensions of the more highly compensated former employees with lump sum payments and, for GM's salaried retirees who decline the buyouts, a conversion to a Prudential Financial annuity.
The combined move will remove 118,000 former salaried retirees from the books and balance sheets and shave $26 billion off its long-term pension obligations. Strangely, that's almost identical to GM's current shortfall in pension funding. GM will continue traditional pension benefits for another 400,000 hourly (primarily labor) retirees.
A 65-year-old GM retiree, now receiving a $3,000 per month pension check, is being offered a one-time buyout of $500,000. Some others are worth nearly $1 million. Ford's 98,000 salaried retirees started receiving similar offers in August, although their program is voluntary.
Georgia is unlikely to experience the multi-billion-dollar reserves or cash surplus required to offer such a buyout, but moving the retirement system to an annuity program for new public sector employees – or even determining which local and state government sector employees should qualify for lifetime benefits – is a discussion long overdue.
When the current systems were developed, average life expectancy was not much past 60; modern science has moved that closer to 80. The next decade may push it to 90.
Few would advocate or even consider ending lifetime retirement and pension benefits for veterans, public safety personnel or first responders. The reaction probably starts to get murkier discussing these same benefits for teachers, public sector healthcare employees or college professors.
But for a wide range of clerical, managerial and even unskilled labor positions, a shrinking private sector workforce cannot be expected to perpetually finance the retirements of a public-sector pension and of healthcare benefits that last a lifetime.