Sustainable Georgia: Housing And Land Use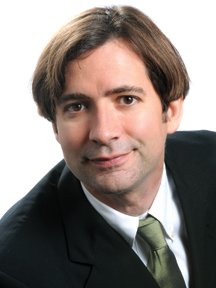 I've written about the problem of "stranded seniors" unable to access medical services needed because they lack access to public transportation, but a similar situation could affect service workers needed to accommodate the seniors, who are priced out of convenient residential communities.
Many Baby Boomers are interested in smaller, more affordable homes. This could reverse the demand for single-family detached homes. Homes left behind in the suburbs by boomers moving into the cities will likely be filled by a "workforce" population that can no longer afford to live in the city. This isn't just a city problem, or a low-income problem. Even six-figure earners in California's Silicon Valley have to commute up to two hours to find a house for less than $500,000.
In Georgia and elsewhere, employers increasingly seek out communities that accommodate younger hires who may prefer to bike, walk or use transit to commute. Young workers may also prefer an apartment to a "first home," yet many communities have ordinances limiting or disallowing high-density buildings as well as "inclusionary" or mixed-income development.
Transportation is a challenge, but land use can be a part of the solution, if building incentives can be tailored to these housing needs. This means reversing another boomer-era trend: the isolation of workforce housing from medium- and higher-income communities.
Some blame the federal Community Reinvestment Act that established affordable housing in the 1970s for inadvertently leading to scandalous lending practices, but it is important to note how public housing has since reinvented itself and to applaud the success of mixed-income communities.
Sustainable Fellwood, on the west side of downtown Savannah, recently opened its second phase and announced LEED Gold certifications for all the buildings in the project; the senior citizen component is LEED Platinum. This community covers 27 acres with 13 affordable single-family homes, a 100-unit senior living apartment building and 21 buildings with 220 apartments. All the homes and buildings are part of the EarthCraft Coastal Commun-ities program. Partners include the Athens-based nonprofit affordable housing developer Parallel Housing Inc.; Melaver, which developed Savannah's LEED-certified Abercorn Common; and The Woda Group.
Gregg Bayard, owner of Parallel Housing Inc., notes that LEED flourishes increasingly appeal to the market-rate buyer. "The traditional model of low-income, Section 8 projects has been replaced with a mix of units – in Sustainable Fellwood's case, 60 percent public and 40 percent market," says Bayard. "The market rate units, which are ordinarily the slowest to lease, leased up first, and it was mainly Savannah College of Art and Design students."
The trend has held up through the recession, and SCAD students are still driving the demand, says Bayard. "They enjoy the 25 to 30 percent reduction in energy and water costs. Overall, energy cost is a key factor in making sustainable development a more market-driven phenomenon. In the lending community, there is more recognition of sustainable, or LEED products, which require third-party verification, and we now receive additional attention from the investment community."
The project includes 390 solar panels on the roof of the senior living residence, and natural gas fuel cells that are hydrogen-based are providing heat and hot water. "Since the cells use an electro-chemical process, there is no actual combustion," says Bayard. "Natural gas has a lower carbon emission footprint than coal, and it gives a higher energy yield per unit, with generation on-site so we don't have transmission loss."
Georgia now has one of the greenest affordable housing requirements in the country, says Bayard. Local zoning ordinances prohibiting density remain an issue, and "we argue to reduce the normal code for parking because affordable housing residents don't have as many cars," says Bayard. "We're one of the few states that provides an automatic equal match for federal public housing dollars."
This will be an advantage for Georgia as the population grays and tastes in living change. There will be challenges, but it is important to acknowledge the progress we've made at the vanguard of a seismic demographic shift.