Georgia View: Taking The Smarter Path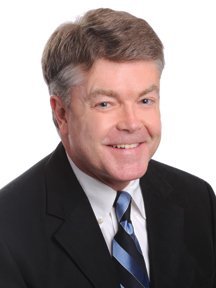 For local and state government, there are simply no easy choices any more. Right or wrong, tough times call for hard budget decisions, and most every decision will come under scrutiny and a more intense than usual spotlight of public review.
My beloved hometown of Decatur is well managed and in many ways offers an idyllic, walkable downtown, like generations of Georgians can remember. Though one can seldom get too much of a good thing, it is still possible to overindulge.
The center of downtown Decatur is the beautiful Old DeKalb County Courthouse. Its back lawn is host to numerous public events and has a grand bandstand gazebo, again reminiscent of simpler time. The lawn surrounding the gazebo and at the back door of the old courthouse has long since seen better days. Eroded top soil, heavy foot and event traffic, water-draining old hardwood trees and a lot of daytime shade have all combined to largely kill what was once a small but lush green lawn.
The current city fathers, mayor and council have seen fit to remedy this downtrodden sod with a $275,000 repair, sprinkler and re-sod transplant. This space is between one-eighth and one-fourth of an acre. I think that will break down to roughly $1 per blade of grass. No matter how you cut it, there are better places to lay that green.
The nearby PATH trail winds through Decatur as part of 170 miles of linear park and trails stretching from the Alabama state line to St. Simons Island. These trails, constructed by the PATH Foundation in partnership with numerous city, county, regional and state government entities, traverse public and private lands, roadbeds and shoulders as well as former rail lines.
In a recent example of PATH partnership, the PATH Foundation provided $195,000 to Georgia Coast Rail-Trail, Inc., towards completion of a 1.5-mile rail-trail conversion in Camden County. The county prepped and cleared the corridor, PATH extended a boardwalk through downtown Woodbine and along the Satilla River on an abandoned rail line. There are now six miles of the proposed 68-mile Georgia Coast Rail-Trail in that region, and that 1.5-mile stretch cost PATH just under $130,000 per mile.
PATH got on this trail not long before our Centennial Olympic Games in 1996. The first trail ran 19 miles from Stone Mountain to Centennial Olympic Park. Despite the Herculean scope of several of their projects, PATH maintains a skeletal full-time staff, led by Executive Director Ed McBrayer. The PATH Foundation is conducting a $14.3-million capital campaign. If they are successful, Georgia will gain another 34 miles of new and improved trails, including new sections for the Silver Comet, South River Trail System, Conyers Olde Town Trail and Peachtree Battle Trail.
If Atlanta's BeltLine is also completed, there will be a PATH trail stretching from the Monastery of the Holy Spirit in Rockdale County through downtown Atlanta, connecting to the Silver Comet and running all the way to Anniston, Ala. Along the Golden Isles, PATH will contribute $450,000 along with $2 million in local government funds to extend the PATH Island Trail System from the entrance of St. Simons Island to Frederica Road.
I'm not suggesting that local, county or regional governments engage in turf wars – pun intended – over every blade of grass. I am suggesting that in these lean times, even the most banal or basic project expenditure should be considered and weighed against other options – say, comparing the need for additional police officers to building a Soap Box Derby raceway.
All resources are limited, and some of these choices should be pretty easy to make. Sometimes there is a nonprofit or non-governmental organization that can stretch a dollar further.
Admittedly, as a regular PATH user with a trail cutting through my own backyard, I am slightly biased towards this particular choice. That said, I daily witness a broad cross section of Georgians passing by the bluff at the back of my property – young, old, black, white, on bikes, tricycles, skates and skateboards, even the occasional moped, rolling, strolling or running by.
I have noticed one thing almost all of these visitors taking this particular path have in common: Most of them are smiling.