Sustainable Georgia: Making Connections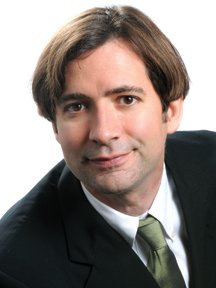 I have addressed the need for a transportation tax throughout the state, and now I have to speak out about my home turf, Metro Atlanta. I do so in the midst of a campaign to pass the Regional Transportation Referendum (RTR), or T-SPLOST, that has been targeted at suburban and exurban voters.
It has been noted that the campaign has overlooked younger voters who may have rallied to vote in support of this penny tax, which would raise $6 billion for the 10-county metro region. About half the funding would go toward transit, including the BeltLine, a 22-mile loop of trails and transit connecting 45 intown Atlanta neighborhoods. Many people who live along the BeltLine are already seeing neighborhoods like Glenwood Place transform into the kind of urban spaces they have long sought in Atlanta.
Students are also engaged in the BeltLine; more than five higher education centers are located on or near its path, including Georgia Tech, and many students who live nearby would benefit. The Metro Atlanta project list also includes a MARTA extension to Emory from Decatur.
In addition to the region's quarter of a million students, faculty and related businesses have a stake in passing the referendum. But students and some faculty may not be here to vote July 31 and certainly don't have the voting consistency of older suburban year-round residents. It may have been a missed opportunity, but going all out for those votes may have also been a gamble.
It occurs to me, however, that this younger population means a lot to the older population. Many move to Metro Atlanta – intown and the suburbs – to get jobs and raise families. A lot of them graduated from Atlanta schools and elect to remain here. Their ability to get to work and raise their kids is important to grandparents who live elsewhere. As the region continues to grow, three or more generations may be here in the 10-county area, all of us living longer while having a harder time getting to one another.
By 2030, demand for public transportation on behalf of the elderly is expected by one study to grow by 81 percent – 393 million trips – from 217 million trips needed nationally in 2010.
An analysis by the Center for Neighborhood Technology was even more bleak: By 2016, 90 percent of seniors in Metro Atlanta will live in neighborhoods with poor access to driving alternatives – the worst ranking among metro areas with more than three million people.
That means there could be a mass exodus into our city centers on the part of "stranded seniors" who can no longer access the healthcare they need. Or, we may finally see rail come out to the suburbs and exurbs, connecting our cities. The political will for this is currently lacking, which is why such projects were mostly left off the region's project list. Still, rail may eventually have to also reach the exurbs to serve our aging and disabled.
According to the Insurance Institute for Highway Safety, fatal accidents increase among drivers who are 70 or older. The MacArthur Foundation Research Network on an Aging Society notes that one in five adults will be over 65 by 2030. Put the two together, and alternative transportation options for seniors become even more pressing.
The Atlanta Regional Commission is tackling the issue by studying areas of town that could become "Lifelong Communities" – those that include assisted living options and access to public transportation. One such proposed site is Boulevard Crossing, a former brownfield just south of downtown along the BeltLine. Two new parks debuted in 2011 on the site, and visioning includes new neighborhood-oriented retail.
Because the BeltLine will provide affordable, nearby public transportation, a lot of new workforce housing is springing up along its path. More mixed-income housing will be needed for those employed in servicing seniors.
Also on the referendum project list is a Regional Mobility Call Center for seniors, a top priority for the aging and disability community. The RTR would put $17 million toward not only the call center but to enhanced transportation services region-wide that would allow the centers to function more efficiently.
I hope Metro Atlantans will get behind the plans their leaders have unanimously created when it comes time to vote July 31 and that the referendum gets families thinking about new ways of staying connected to each other in the future.