Georgia View: A New-City Epidemic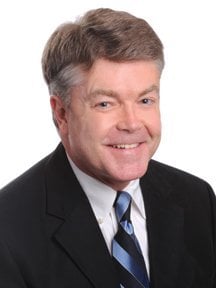 There are currently 535 cities in Geor-gia, and that number is growing. Fulton Coun-ty alone is home to 14 incorporated cities, including three of the top 10 in population (Atlanta, Sandy Springs and Johns Creek).
During the 1970s, the City of Atlanta made concerted efforts to annex what is now the City of Sandy Springs. Former State Rep. Dorothy Fel-ton (R-Sandy Springs) spent the bulk of her leg-islative career fighting for a referendum to create the City of Sandy Springs. That finally happened on June 21, 2005, and the Sandy Springs cityhood referendum passed by 94 percent.
Sandy Springs was among the first cities in the nation to outsource many city services initially, while continuing to receive others from Fulton County. And like any good bureaucracy, the city government has grown. The initial police force was 86 officers. That number has already increased to 128.
Georgia law established that the legal terms city, town, municipality and village are all identical in meaning. Cities are formed when a majority of residents of an area ask the Geor-gia General Assembly to grant a charter. In 1993, the legislature passed a statute defining the minimum conditions necessary for a community to remain or become a municipality. The city must perform at least three public services from a prescribed list, it must hold at least six regular officially recorded public meetings per year and it must hold regular municipal elections.
In July 2006, the City of Johns Creek became the next secession from Fulton County. Again, with overwhelming local support, the new city formed and was heavily reliant on CH2M Hill, a Colorado-based consulting firm, which provided most city services, excluding police and fire. Originally, the only employees of Johns Creek were the city manager, city clerk, city attorney, finance director, municipal court judge and clerk, and an aide for the elected mayor. By 2008, the Johns Creek Police and Fire departments were established and CH2M Hill's contract was substantially reduced and replaced with a composite of contractors, vendors and city employees.
Demographic and political shifts across Fulton, DeKalb and Gwinnett counties continued to fuel this surge of new cities, including Milton (December 2006), Chattahoochee Hills (June 2007), Dunwoody (December 2008) and Peachtree Corners (November 2011). Support-ers of these bedroom community conversions to cities felt over-taxed and underserved by their county governments.
In almost every case, projected revenues for these new municipalities were over-forecast and expenses were typically under-forecast. The idea of local control is attractive, but its reality is expensive. Projected savings and lower tax rates for residents largely evaporated. Although thousands remain thrilled to have these new governments, each of these cities is still only in its first decade of operation.
States including Michigan, New York, New Jersey and Illinois, long familiar with the multiple government layers of townships, cities and villages, are now staring down multi-billion-dollar pension and benefit obligations made to local and state government employees.
In a society increasingly seeking high government service levels and low taxation, the math just doesn't work in the long term. In the pending referendum for the City of Brook-haven in northwest DeKalb County, supporters contend that the new city will offer more – somehow for less. That, unfortunately, has not been the case elsewhere. A more cost-effective model to enhance services might be Community Improvement Districts (CIDs), such as those currently in place in Buckhead, Cumberland, Gwinnett Village, Perimeter Center, Stone Mountain and elsewhere.
This flood of new cities, often engaging in land grabs and cherry-picking assets previously funded countywide or by the state, is also renewing old debates. Former DeKalb County CEO Liane Levetan once championed creating a City of DeKalb. A bill to that effect was introduced during the last legislative session by State Rep. Billy Mitchell (D-Stone Mountain).
Another path would follow the government consolidation efforts of Athens/Clarke County and Columbus and Muscogee County. Voters will continue to want more for their tax dollars without higher tax bills. This epidemic of new cities is far from being the only way to get there.