Economy: Asian Buying Power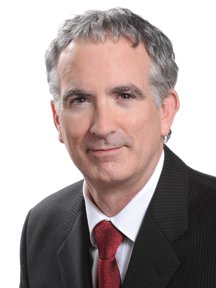 In 2012, more than 17 million Americans – including 379,268 Georgians – claim Asian ancestry, making the group a powerful force in the U.S. consumer market. Asians' enormous economic clout is attracting more and more attention.
I estimate that the nation's Asian buying power will climb to $718 billion in 2012 and to more than $1 trillion in 2017. This is up from $115 billion in 1990, $272 billion in 2000 and $609 billion in 2010.
The 164 percent gain from 2000 through 2012 exceeds increases in buying power projected for whites (60 percent), the U.S. as a whole (69 percent), blacks (73 percent), Hispanics (142 percent) and Native Americans (156 percent). The U.S. Asian market already outshines the entire economies of all but 17 countries.
Asian buying power is energizing Georgia's consumer market. It rose from $1.1 billion in 1990 to $13.3 billion in 2012. I expect it will exceed $20 billion in 2017.
The group's fast-paced growth in buying power demonstrates the increasing importance of Asian consumers and should create opportunities for businesses that pay attention to their needs. Because the group includes consumers of so many national ancestries and languages and such diverse cultures, firms that target specific subgroups – Chinese or Filipino, for example – may find niche markets particularly rewarding.
Despite the severity of the Great Recession, employment gains are among the forces supporting the growth of Asian-American buying power. From January 2000 through January 2012, the number of jobs held by Asians increased by more than 1.8 million. That cumulative gain is impressive when compared to the 260,000 jobs gained by whites, a much larger group.
Still, the Great Recession had an effect. From its peak in November of 2007 through January of 2012, the number of employed Asians dropped by 529,000.
In January of 2012, the employment-to-population ratio for Asians stood at 59.7 percent; it was 63 percent in January of 2000. Meanwhile, the Asian unemployment rate rose from 3.2 percent in 2007 to 6.7 percent in January of 2012. Nonetheless, in terms of jobs, Asian Americans as a group are still well ahead of where they were at the beginning of the millennium.
The Asian population is growing more rapidly than the total population, mostly because of strong immigration, a trend expected to continue. In 2012, the national Asian population will be 17.2 million, 55.2 percent higher than its 2000 base of 11.1 million. This 55.3 percent gain in population exceeds that projected for any other racial group and equals the percent gain estimated for Hispanics. From 2012 to 2017, the U.S. Asian population will grow by 21 percent.
The Asian population is younger than the overall U.S. population: The median age is 35.4 years, compared to 36.7 years for the total population. Larger proportions of Asians are either entering the workforce for the first time or moving up their career ladders. A much smaller proportion of Asians are of traditional retirement age. In 2010, only 9.6 percent of Asians were 65 years and over, compared to 13.8 percent of whites. Nearly all Asians are urbanites.
Asians are much better educated than the average American and hold many top-level jobs in management, professional and scientific specialties. They are much less likely to hold jobs in agriculture, forestry, construction and government. Some 52 percent of Asians age 25 and over have a bachelor's degree or higher compared to 30 percent of whites.
The increasing number of successful Asian entrepreneurs helps strengthen the group's buy-ing power. The 2007 Survey of Business Owners shows Asian-owned firms increased by 40 percent from 2002 to 2007, more than double the 18 percent increase in the number of all U.S. firms.
The 2010 Consumer Expenditure Survey indicates that Asian households spent 21 percent more than the average U.S. household.
Asian households spent dramatically more than the average U.S. household in a number of categories, including restaurants, shelter, clothing, groceries, furniture, new vehicles, public transportation and education. They spent less than average on alcoholic beverages, electricity, telephone services, used vehicles, electronics, pets, tobacco products and healthcare.