Sustainable Georgia: Healthy Eating And Exercise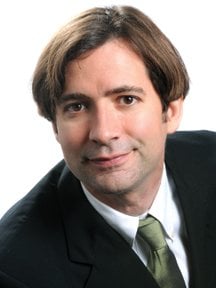 For all its former glory, the state of Geor-gia seems to be sputtering a little bit, and one of the worst of its designations may be indicative of a broader failure: childhood obesity.
Children's Healthcare of Atlanta launched a pretty grim ad campaign showing real obese kids in black and white. The ads depict a nation-wide problem that has exploded since the '80s, but this could be your kid: Georgia has the second worst child obesity rate in the nation, and nearly 40 percent of our children are obese.
Ideally, parents who see those images will be shocked into reassessing their kids' diets and routines, connecting with the Strong4Life.com website designed to help them along to a better lifestyle. There are a number of complementary efforts, some emphasizing exercise, under way to combat the effects of our Southern sweet tooth.
A lot is at stake: When obese children grow up, they are likely to be obese adults. Accord-ing to the Centers for Disease Control and Prevention (CDC), obesity cost Georgia $2.1 billion in 2003 in healthcare costs.
Furthermore, the way children eat may be negatively affecting their school performance.
"I see kids in line in the morning order a latte, blueberry muffin and orange juice, knowing that they aren't yet fat but they're on their way," says Barbara Fairchild, former editor-in-chief of Bon Appetit. "They will all go to school all hopped up on sugar with no protein and then just crash." (Sounds like the last conference I went to.)
Fairchild was in town promoting the Southeastern Executive Chef's Table, a summit on nutrition in the south that included executive chefs representing southeastern governors, including Georgia Governor's Mansion Chef Holly Chute. Chute and Kim Hatcher from the Georgia State Park system are also involved with Tons of Fun, which aims to combat obesity and emphasizes outdoor recreation as the key to healthy lifestyles. One of its many events is a "Local Food, Local Fun Day," at which Chute helps to serve a free picnic to encourage healthier eating.
"Almost our entire menu is grilled," says Chute, "and we provide breakfast, lunch and dinner cooked by student chefs from Le Cordon Bleu culinary institute."
The Georgia Association of Physician Assistants (GAPA) has partnered with the park system for "Rx for Fitness," in which $5 park and historic site passes may be "prescribed" for free by physicians or their assistants. Veterinary prescriptions for dogs are also available. "Having a partner helps to exercise, and dogs make great partners," says Chute. Another Tons of Fun program, "Wagging Trails," partners with local rescue groups to provide shelter dogs on hikes for exercise in a state park.
To encourage healthy exercise, an expansion of Georgia's trail networks is needed to increase under-16 access to parks and community centers. Many kids and young adults are stranded in areas with no access to trails. But PATH Foundation is redefining greenspace access for a new generation of Georgians.
Since 1991, PATH has created 160 miles of trails throughout Georgia, including Silver Comet, Stone Mountain, Westside, Arabia Mountain, Chastain Park, South Decatur Trolley, and Freedom Park trails.
Most recently it has worked along the coast with Georgia Coast Rail Trail to build a 68-mile trail and is partnering with the BeltLine in Atlanta.
"Many low-income communities are food deserts – the only vegetables they [residents] can get is a bag of chips," says Hatcher. A new group (wholesomewave.org) enables food stamp recipients to use the stamps at farmers markets.
In addition to access to fresh food, one of the biggest challenges is teaching people to cook healthily, according to Fairchild. "The less you can do the better. Use a simple olive oil marinade for grilling and roasting. Georgia is like California – you can grill outside year round." Portion control and choosing healthy options (turkey or chicken as opposed to beef or pork) are also recommended. "It's best to switch it up, and wean off the approach you know," says Fairchild.
Georgia like California? That's going to take a lot of weaning – better to start now than later.