Power Players: Reviving A Classic Resort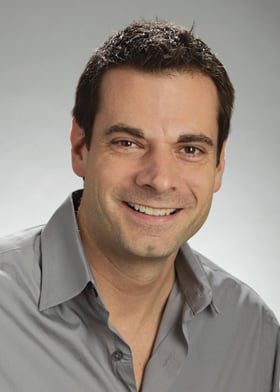 When Sea Island Com-pany was put on the auction block in October 2010 as part of Chapter 11 bankruptcy proceedings, it marked the end of an era for the posh resort and real estate company on the Georgia coast. Owned by the Jones family since 1928, the company was done in by a convergence of factors, chiefly a massive and costly renovation that coincided with the onset of the Great Recession.
By the time of the auction, Sea Island was $700 million in debt. Four global investment companies joined forces as Sea Island Acquisition LP, to purchase the resort. But a bittersweet ending for the Jones family became the start of a new adventure for Scott Steilen, a veteran of the hotel industry who was named president of Sea Island in July 2011.
Steilen literally grew up in hotels. His father owned small hotels and motels in Ohio, and from an early age, Steilen worked in the "back of the house," in housekeeping, maintenance and grounds work. "I could have filed a child labor suit against my father, but I chose not to," he jokes. "I learned the business by working in the business."
Eventually Steilen made his way to the front of the house working in guest services. When he left home to attend Michigan State University, there was no doubt he'd be studying hospitality. "I did more operational work while I was there and enjoyed it, but I really felt more drawn to the advisory side of the business," he says.
"Operations was fun, but it didn't give me enough opportunity to problem solve. I was also more financially inclined." He shifted gears and moved into advising, spending 20-plus years examining hotel operations and making recommendations. He spent the last 10 years as a principal at Warnick + Company, a Chicago-based hotel advisory and management firm.
It was in that capacity that Steilen came to Sea Island, hired to manage the company's transition from family to corporate ownership. As he began working with the Sea Island team, he quickly realized this was a unique situation.
"I've never experienced a more caring, passionate, gracious team in all my years in the business," Steilen says. "Doing what I got to do, I saw hundreds of operations from the best of the best and the worst of the worst. This team, top to bottom, is the best I've ever worked with. That drew me in." And that's what caused him to move his family from Chicago when he was asked to stay on as president.
It's not a job Steilen takes lightly. He experienced something of an epiphany as he was watching a video of the history and legacy of Sea Island while going through the customary new employee orientation. "There were employees talking about what Sea Island meant to them," he says. "It stopped me for a second. It really hit me, 'Hey, you're responsible for this place and seeing it come back to life and be prosperous and successful again.'" Steilen believes they're on the right track.
The company launched a marketing campaign to raise Sea Island's profile, reintroducing the resort to longtime visitors and introducing it to a new generation of guests, especially in the Southeast. "We have a simple philosophy. We're going to fish where the fish are," he says. "There are plenty of fish in the southeast – that's our primary focus. Our secondary focus goes up the east coast and spreads westward. We want to be known as the best resort destination on the east coast, then the U.S. Then we'll start taking on the rest of the world. But we'll do this incrementally."
Exemplary service will be the norm, but with a twist. "If we're going to grow and become more profitable, we have to do so by change from within," he says. "We are trying to create a culture where [em-ployees] think on their feet, think entrepreneurially and get rewarded for that: a performance-based company."
He likens the task of moving Sea Island forward to piloting an aircraft carrier. "I know we're in the turn, but it's hard to feel like you're in the turn because when you're on an aircraft carrier you don't feel the turn," says Steilen. "But we know we're turning; we can feel the ship moving in the right direction. We'll get momentum and build on it. That's my biggest challenge."