Georgia View: Sunshine And Gift Caps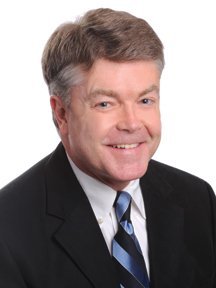 During the months that follow any session of the Georgia General Assembly, there is always discussion about what bills hit the floor or were blocked from passage by leadership or committees in either chamber. On the "good and open government front," this year's session was not without a few high points.
Stronger Sunshine Law – Open Records Act: Georgia Attorney General Sam Olens led efforts to strengthen and clarify portions of the Georgia Open Records and Meetings acts. Unofficially called the "Sunshine Bill," HB 397 increased fines and penalties for running afoul of public record and open meetings requirements. Exemptions continue for economic development entities and agencies seeking to lure new employers and for many personnel matters. The bill also lowered document copying charges to a dime per page.
Strengthening the Georgia Government Transparency and Campaign Finance Commission: Critics of this agency continue to refer to it by the old name, the State Ethics Commission. Though ethical behavior remains difficult to regulate or legislate and the budget and powers of the agency have always been limited, several of the agency's rule-making and subpoena powers were restored and its budget was increased this past session.
Since January 2012, the agency has received and processed nearly 4,000 campaign finance, lobbying and related reports.
Gift Caps and Quid Pro Quo: Democrats in the legislature introduced bills limiting gifts to $100 and attempted to tie funding of the former State Ethics Commission to .01 percent of the state budget. Their bills, along with weaker GOP versions of gift caps, all died.
Income Tax Codes: Dave Williams, a reporter and columnist for the Atlanta Business Chronicle, reported in April that $23,000-plus was the amount Georgia business and industry groups spent to make sure that lawmakers heard their views on income tax reform. The income tax generates roughly half of the state's revenues and budget.
The code received significant revisions regarding taxes on energy use and eliminates the annual auto ad valorem tax with a shift to a one-time fee.
There are 236 lawmakers in the Georgia General Assembly. The amount expended on this major issue amounts to less than $100 per legislator. The aggregate expense would be equivalent to the purchase of one new economy car – hardly sufficient to "buy" or even lease a legislator's vote for any length of time.
There is no question that business is done and discussed at the dozens of receptions that dot the legislative calendar, or the hundreds of coffees, breakfasts, lunches and dinners among public affairs professionals, citizen advocates and officials in the General Assembly and state government.
However, the process of building credibility, a relationship and even the ability to receive consideration is one that occurs over time and is unlikely to be created by a pair of tickets to see the Hawks play or even a steak dinner at Bone's. Other states with strong laws banning or limiting gifts still have limited enforcement powers for investigation, and they often find that the behavior they are seeking to better regulate simply disappears underground, minus the spotlight of greater transparency and disclosure.
In my opinion, much greater threats to our self-governance exist in areas that receive much less scrutiny. The executive branch of state government remains in many ways exempt from the Open Records and Meetings acts. State and federal campaign finance laws allow unlimited giving (in terms of amount) to state and national political parties, as well as the newer Super PAC groups that have played such a significant role in the most recent presidential campaign.
If you remain concerned about what a $150 dinner for four might buy at our Capitol, just think what kind of access $15 million in campaign funds contributed by casino mogul Sheldon Adelson and his wife to the Super PAC campaign fund supporting the candidacy of former House Speaker Newt Gingrich could do. Casinos on the Mall? I guess we'll never know.
To fans of open government out there, three out of four under the Gold Dome ain't bad. Ask any lobbyist. And remember, there is always next year.