Economy: Georgia's Sporting Life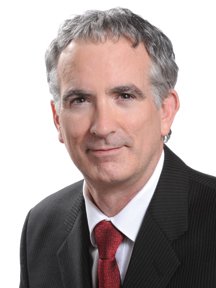 Just how big is the sports economy? Nationally, estimates are all over the map, ranging from 0.5 percent to 2 percent of GDP, because there is no standard definition of the sports economy. Even if we could agree on what activities to include as sports, economists will differ on which industries to include. We need a broad and consistent measure.
To come up with one, I've relied on the national income and product accounts as a starting point. They do not define a "sports" industry per se; many related industry groups are part of the sports economy. For example, sporting and athletic goods manufacturers, wholesale and retail sporting goods stores, sports instruction, sports promotion, spectator sports, golf courses, bowling centers and fitness centers are all official industry groups.
In 2010, these sports industries accounted for 38,000 of Georgia's private-sector jobs, up 2 percent from 37,000 jobs in 2005.
From 2004 to 2010, the percentage of the population that engaged in sports and exercise activities rose by 1 percent; opportunity costs of participating in sports declined due to high unemployment and a drop in the number of hours worked. We worked 20 minutes less per day in 2010 than we did in 2005.
The bad economy pushed some folks into early retirement, so they had more time. Finally, Georgia's expanding role as a national transportation, distribution and logistics center spurred the growth of the state's sporting goods wholesalers.
Of course, 38,000 sports jobs is a very conservative estimate, because sports includes activity in many other broad industry groups, such as media, advertising, hospitality and general retailing. Much of the economic activity in Georgia's sports economy occurs in the government sector, especially at schools, although this estimate does not include any public sector jobs.
Still, it's safe to say that Georgia's sports economy directly accounts for 1 percent to 2 percent of private sector jobs – without factoring in any multiplier effects.
That share is consistent with shares I calculated using other types of economic data. Again, without factoring in multiplier effects, input-output models of Georgia's economy indicate that direct sales or output of Georgia's sports industry is about $4 billion, roughly 1 percent of Georgia's overall output.
Personal consumption expenditures reported by the U.S. Bureau of Economic Analysis show that U.S. households spent $125 billion on sports in 2011 – just over 1 percent of total expenditures.
Thus, Georgia's households spent about $3.4 billion on sports in 2011, 1.2 percent of total spending. That's lower than the $4-billion estimate partially because it's based only on households' expenditures. It does not include spending by businesses.
Of the $3.4 billion, $1.5 billion was spent on sporting equipment and supplies, nearly $1 billion was spent on memberships in gyms and clubs and nearly $700 million was spent on admissions to spectator sports.
People buy special clothing and shoes when they are involved in sports, so using data from the National Sporting Goods Association, I took a stab at estimating households' spending on those items. Ratios suggest that such spending on these items exceeded $1.6 billion in Georgia. Add that to the $3.4 billion, and personal consumption expenditures for sports were more than $5 billion in 2011, roughly 2 percent of personal consumption expenditures.
Another way to estimate the economic importance of sports is to look at how much time people devote to them. The 2010 American Time Use Survey, conducted by the U.S. Bureau of Labor Statistics, indicates that we spend about 20 minutes per day participating in sports or attending sporting events and another 13 minutes per day traveling to those activities. So the average American spent 204 hours in 2010 on sports activities.
If we measure that time at the federal minimum wage of $7.25 per hour, the opportunity cost of sports is $1,479 per person per year. If we multiply that number by the number of em-ployed Georgians, the opportunity cost of participating in or attending sporting events is more than $6 billion, the equivalent of about 1.5 percent of Georgia's GDP.