Sustainable Georgia: Cleaning Up The Commuts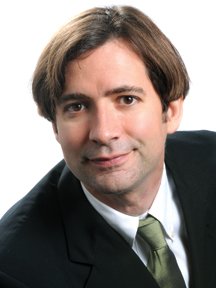 As technology revolutionizes the work place and the workweek, The Clean Air Campaign (CAC) is a real catalyst for freeing employees from the rush-hour drudgery that has plagued Georgia asphalt for decades.
For nearly 16 years, the CAC has quietly helped employers through political obstacles, inaction and occasional changes to our commuting options – sometimes bravely, recently facilitating the use (or non-use) of High Occu-pancy Toll lanes in northern Metro Atlanta.
HOT lanes have replaced High Occupancy Vehicle (HOV) lanes on Interstate 85 in Gwinnett County and require a "Peach Pass." It's free for any car that has three or more occupants. Love the lanes or hate them, this is the Georgia Department of Transportation's solution for Metro Atlanta's congestion (although light rail initiatives are locally under way in Gwinnett and Clayton counties).
Single occupant drivers I've talked to love the HOT lanes, but two-occupant carpoolers who do not want to pay the fee are frustrated at being thrust back into the slow lanes – now even slower. There have been political waves, with the state halting and then reinstating – without private funding – a billion-dollar plan for more HOT lanes in Cherokee and Cobb counties.
The CAC offers tips and programs to help increase carpooling, including monthly $40 gas cards for three-plus commuter vehicles, as the organization seeks to educate commuters about alternatives such as teleworking.
However you slice it, the teleworking movement is huge and has even spawned an offshoot "coworking" trend that might revolutionize office space.
Atlanta was named the No. 1 city for teleworking by Microsoft in 2011, with 600,000 workers in the Atlanta region teleworking in some capacity, according to the CAC. Atlanta teleworkers log five workdays a month, one day more than the national average, according to the Microsoft survey. "Teleworking is growing very fast because of the press we've garnered on being one of most wired cities in the U.S.," says Tedra Cheatham, CAC executive director. "Those companies that have been hesitant to do teleworking are now calling us."
"Teleworking has emerged as the go-to option for alternatives to driving alone, overtaking carpooling in our most recent survey," says CAC Communications Director Brian Carr.
Employees can save as much as $6,500 a year by teleworking one day per week, and workers actually work longer hours in exchange for avoiding the commute.
If working at home is too distracting, more "coworking" stations are increasing telework options, augmenting or replacing the more typical one-person tables seen at coffee shops. Essentially, it's a collaborative workspace where people can go, log in and use the facilities like a gym, or a more executive version of FedEx/Kinko's.
Coworking stations also help fill empty office space. At its Technology Square Campus in Midtown Atlanta, Georgia Tech has a 2,300-square-foot space called SeedSpace, and other spots like HUB Atlanta in Grant Park or Ignition Alley in Midtown are increasingly popular. All this isn't just a Metro Atlanta phenomenon. "Our telework programs at military installations have been good around the state," says Cheatham. "We work with six of them, encompassing 130,000 people working off bases, so that translates to huge amounts of traffic in and out being eliminated."
Diesel idling is one area where the military in particular has implemented [helpful measures] to a great degree, as well as corporate partners like UPS," says Cheatham. The CAC has 183 no-idling participants representing 25,000 vehicles.
In 2013, more cities in Georgia will come under new EPA ozone standards: Augusta, Rome, Columbus, Macon and Athens. This will mean more Code Orange alerts, and we've already had plenty. As of Sept. 30, the Metro Atlanta region had 39; Macon had six, Augusta had three and Athens two, according to Atlanta-based Mothers & Others for Clean Air.
Cheatham sees no-idling and commute alternatives as part of a broader, holistic sustainability trend. "It's amazing how things are viewed by companies and the breadth of programs we see taking hold. The lessons learned can be translated to other areas around state," she says. "It's contagious."