Organizations: Georgia Warrior Alliance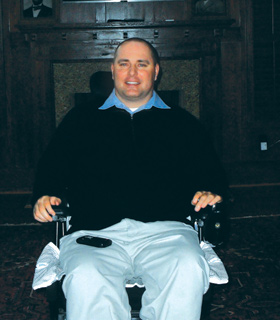 With more than 800,000 of our troops logging multiple tours in the Global War on Terror and another 33,000 scheduled to return from Afghanistan this year, agencies increasingly are overwhelmed with veterans in crisis, including post-traumatic stress disorder, depression and unemployment.
"The good news is that there is a sea of goodwill greeting these soldiers and their families," says Beau Chatham, an Atlanta-based counselor and Warrior Life Coach. "It just needs to be channeled more effectively."
A new consortium called the Georgia Warrior Alliance (GWA) aims to streamline bureaucratic processes to make various forms of assistance more accessible. The inaugural GWA Summit April 12–15 at The Lodge and Spa at Callaway Gardens will mobilize community leaders, academics and foundations – along with some four-star generals – to plot strategy, with the goal of raising more than $30 million in matching funds for grants over the next three years to strengthen vocational training for veterans, along with other services.
"We're engaged in a bipartisan, public-private partnership to create the premiere healing destination in the country, a database with several portals to help veterans navigate their benefits and G.I. Bill, get counseling and telemedicine, and find the right job," says Ross Mason, one of GWA's coordinators and founder of the nonprofit Healthcare Institute for Neuro-Recovery and Innovation.
Georgia claims the country's fourth-largest military density, and bases within a 400-mile radius generally have contributed the most warriors to zones of heaviest fighting in recent conflicts.
"With the legacy of President Eisenhower at Augusta and President Roosevelt in Warm Springs," Mason says, "our state is uniquely equipped to lead the world as a safe environment for veterans to decompress and re-enter society."