Sustainable Georgia: A Walk In The Park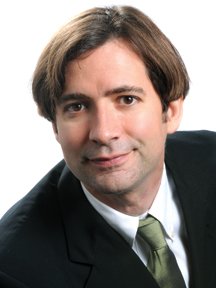 Spring is a great time to reconnect with local parks. That's good, because they need our help. Parks play a critical role in fighting poverty and poor health, since opportunities for exercise are often missing from communities in a downward spiral.
This month Park Pride, an Atlanta nonprofit, hosts an annual Parks and Greenspace Conference. At last year's event, more than 100 attendees were from outside of Atlanta; perhaps the seeds of solutions will take root in more of these communities, which – like Atlanta – are in danger of being shortchanged in a tight economy.
One study indicates that living within 1,500 feet of a park can raise your home value by $10,000. Atlanta's Centennial Olympic Park has raised nearby property values by as much as $100 per square foot, according to the American Planning Association.
Parks are as important to the elderly as they are to children and everyone in between. Not everyone shops via car, and parks create foot traffic that supports nearby commercial activity. The mayor of Houston in 2007 said he expected the city to recoup its $41-million park investment through increased tax revenues from nearby establishments.
Parks also make adjacent neighborhoods safer, but they are expensive to patrol and keep up. Consequently, good parks can go bad with alarming swiftness.
Founded in 1989, Park Pride is a support group for Atlanta parks, including 60 "Friends of Park" groups and projects such as community gardens, which can help feed the needy as well as neighborhood residents.
"An uncertain economic climate puts our tax base, and therefore our public funding for parks, in jeopardy," says Margaret Gray Connelly, Park Pride's executive director. "Park Pride's role is to ensure a voice exists to advocate for well-maintained parks and educate about the importance of greenspaces – ultimately to reduce the potential negative impact caused by reduced maintenance of parks, which is a threat to our ability to enjoy those spaces."
Their success is impressive. In Southwest Atlanta's Adamsville neighborhood, the Friends of Collier Heights Park group received a $500 micro-grant from Park Pride for new landscaping and a fountain in 2004. Two years later they began the "community visioning" process, followed by a new playground and outdoor fitness stations. By last year, the initial $500 project had snowballed into more than $300,000 in investment.
"Our ability to raise hundreds of thousands for Collier Heights shows that our fiscal partnership program can be very powerful," says Park Pride's Abigail Paine. "We're a unique organization in that we have landscapers on staff to work with local residents on master plan parks." She says that the group has helped find $9 million in financing for capital improvements for community-led park master plans.
Park Pride recently partnered with Atlanta BeltLine, overseeing an adoption program for quarter-mile parcels within the 1,200 acres of greenspace in its capital program.
The City of Atlanta has enlisted the organization's help in increasing park space under Mayor Kasim Reed's Sustainable Atlanta. In January, Atlanta opened a public biogarden in West End Park.
Recently Park Pride has turned its attention to the Proctor Creek-North Avenue basin in West Atlanta, which is plagued by multiple issues – sewers above and houses below road elevations; fewest acres of planned greenspace in Atlanta; a declining population; high crime and low occupancy. There are also assets like the Atlanta University Center, Georgia Tech, Georgia World Congress Center and Georgia Dome; a potential park linking Marietta Street to the northern BeltLine and a vibrant residential community.
A turnaround here would be huge, and potential partners – ranging from BeltLine designers Perkins+Will to the Vine City Health and Housing Ministry – know it. Park Pride has set goals to eliminate flooding, displace as few residents as possible and convert 20 percent of the study area to greenspace.
If communities build better access to quality amenities such as parks and cultural centers, reversing the trend of development that tends to ostracize distressed areas, conditions and quality of life will improve greatly. It won't take long for employers to find these reconnected communities.