Georgia View: Locking Up The Bad Guys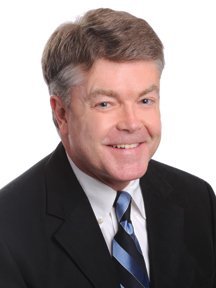 Crisscrossing our state during 1997 and 1998 with former Georgia Attorney General Mike Bowers during his campaign for governor, many times I heard him deliver the strongest applause line of his stump speech that went something very much like this:
"And I'll do something else to make Georgia a safer place. We'll simply keep the bad guys locked up."
Bowers was a strong advocate of longer prison sentences, particularly for repeat offenders, who at the time were choking the judicial system with short sentences, parole or probation, and a later return to a prison bed.
Bowers' logic was clear. A repeat offender, behind bars, has a much harder time threatening or harming the public. Then-Gov. Zell Miller and his sentencing revisions have helped to nearly double Georgia's prison population since the mid-1990s.
As governor, Miller won 1994 approval of his "Seven Deadly Sins" and "Two Strikes and You're Out" legislation. Miller's bill prescribed minimum sentences of 10 years with no parole for violent offenses ranging from armed robbery to murder and with a second conviction of one of seven offenses a life sentence without parole. An earlier change in 1984 eliminated the "earned time" policy reducing state inmates' stays by one day for every day of time served with good behavior.
The combination has swelled Georgia's incarcerated head count to more than 56,000, with as many as one in every 13 Georgians behind bars, on probation or parole. That gives Georgia the highest rate of correctional control population in the nation and is more than double the national average of 1 in 31.
There were two strong developments during these past two decades as well: Violent crime rates have dropped significantly from Atlanta to Savannah, and prisons for a time became a growth industry for many of the state's poorer counties.
Annualized costs of housing and providing healthcare for an inmate in a county jail or state correctional facility have increased to nearly $61,000. Compare that to the per pupil expenditure in our public schools, or even the fast-rising annual costs of providing Medicaid or any other form of state government assistance.
But how many of these offenders are a danger to the public, versus people we are just mad at? That's the $61,000 question for this session of the Georgia General Assembly. Without changes to sentencing guidelines, Georgia's prison population is estimated to grow an additional 8 percent by 2016 to 60,000 inmates. That growth will require an additional $264 million from Georgia taxpayers for more prison beds.
In his ongoing zero-based budgeting review of Georgia's multi-billion state budget, Gov. Nathan Deal has created a Special Council on Criminal Justice Reform to review sentencing guidelines, particularly focusing on nonviolent and drug offenders, who currently make up 60 percent of prison admissions. But no matter how tight state purse strings and budgets become, a strong desire for public safety tops the list of most every voter's concerns.
Members of the special council in law en-forcement are already pushing back on suggestions to ease up sentencing for minor possession of drug offenders. Some believe that giving only probation for small quantities of illegal narcotics in effect decriminalizes possession.
On the bright side, we are far from alone in having to take a look at letting a few "bad guys" go sooner than later. In California, with 164,000 inmates, a federal court order is requiring the reduction of the prison populations by 30,000 by 2013. In Texas, with 156,000 prisoners, the state has 8,665 prisoners serving life terms without possibility of parole, along with the nation's highest rate of execution.
Seeing where that path might lead, Texas State Rep. Jerry Madden, a Republican legislator from Plano, has proposed $241 million in alternative sentencing programs including stepped-up probation and parole and special courts for drug offenders and the mentally ill with a focus on diversion.
The effectiveness of those alternative (and cheaper) approaches should eventually attract lawmakers of all political persuasions. But this is an election year, so perhaps 2012 is time to "study" and build out sentencing proposals, and 2013 will be the time to rightsize Georgia sentencing guidelines into law.