Economy: Keep It Moving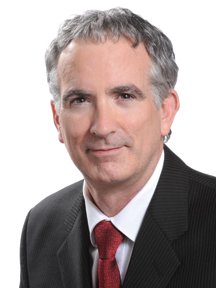 In Georgia's transportation sector, the balance of power will continue to favor shippers over carriers this year. Moderate increases in international trade and domestic industrial production plus slightly more spending by consumers will cause cargo volumes to grow moderately. Containerized cargo shipments via Georgia's ports will be the main force contributing to the growth and will ensure that overall cargo volumes grow faster than the state Gross Domestic Product (GDP).
Carriers' profit margins will widen slightly, but will remain low relative to other industries.
Although the freight recession is over, economic growth will continue to be subdued. The biggest challenges will be slow growth of domestic consumer spending and a heightened risk of recession. Construction will languish at extremely depressed levels, a significant barrier to fast-paced growth in cargo volumes.
Bigger shipments of many durable goods should drive demand. In contrast, shipments of many nondurable goods will increase more slowly in 2012, reflecting slower growth of materials-based manufacturing industries. Shipments of textiles, apparel and printed materials probably will decline slightly.
Growth in truck freight coupled with recent fleet reductions means tighter capacity or less intense competition for loads within the trucking industry. But internal competition will still be strong. High fuel costs mean that long-haul truckers will face more competition from the railroads, which are much more fuel efficient.
Short-haul truckers will not be overly impacted by competition from the railroads.
Trucking firms will continue to benefit from businesses' increased outsourcing of transportation and logistics needs. Supply chains will become more complex, putting more emphasis on just-in-time inventory systems and global supply networks. These trends will prompt more companies to turn to outside trucking and logistics firms. The increased proportion of products from overseas will focus the trucking industry's growth on port cities such as Savannah.
Georgia's rail network is the largest in the Southeast, with most rail service provided by either Norfolk Southern or CSX. Despite the limited prospects for fast-paced GDP growth, conditions favor the railroads. Demand growth will exceed capacity growth, but the growth rates will slow in 2012.
These growth dynamics will tend to push rates up only very slightly in 2012 – barring substantially higher fuel prices. Slow growth in rail traffic in combination with modestly higher rates and recent cost cuts suggest that overall profits will increase in 2012.
The success of Georgia's ports will be a big plus for railroads, as eastern railroads benefit from changes in international shipping patterns that are bringing more traffic to Atlantic coast ports. Once the wider, deeper Panama Canal opens, East Coast ports that are ready to service the bigger ships should see substantial increases in container traffic, which will benefit railroads and truckers.
But Georgia's railroads can't benefit unless the Savannah harbor is deepened to accommodate the larger vessels that will soon be calling on East Coast ports. Nonetheless, in 2012, intermodal shipping of consumer goods and light industrial products will grow, and there will be increased shipments of industrial and communications equipment.
Railroads should not have any problem passing fuel costs onto shippers and will be able to adjust rates sufficiently to maintain profit margins. Increased highway congestion also favors the railroads.
Shipments of agricultural products, processed food, electrical equipment, machinery and coal will increase slightly, and shipments of consumer goods will rise moderately.
Coal is the rail industry's largest source of shipments and a major contributor to its profits. New restrictions on carbon emissions and low natural gas prices will encourage utilities to become less dependent on coal.
Consequently, coal's contribution to the rail industry's total revenues is likely to diminish as electric utilities switch to generating technologies with smaller carbon footprints. Nonetheless, positive GDP growth will encourage electric utilities to use more coal in 2012.