Sustainable Georgia: Finding Solutions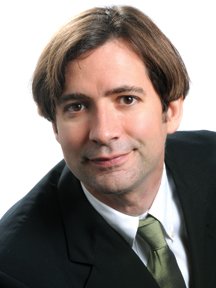 The economy may be turning around in 2012, but Georgia will lag behind the nation because of its large inventory of housing, say the economists. That means we may be hearing a lot about land banks this year.
Land banks help community groups and local governments obtain abandoned or derelict properties and redevelop them and put them to good use. The land is held by the "bank," which often partners with other organizations to find a new use for the land.
If the properties are redeveloped for affordable housing, land banks can be a significant tool in fighting poverty and homelessness.
Metro Atlanta's homeless population now inhabits 24 counties. Much of the overall population growth that came in the last decade happened in the suburbs and exurbs, and a lot of it involved people between the ages of 19 and 29, according to the Atlanta Regional Commission. Many young newcomers then got stuck in the Great Recession. With an increase in foreclosures came an increase in the homeless population.
Some communities have successfully placed homeless in foreclosed properties. At a recent meeting of the Regional Commission on Homelessness in Atlanta, Tod Citron, executive director of the Cobb and Douglas Counties Community Services Board, shared stories of families that have found work and stability after being placed in such properties. With so many vacant properties, this solution makes a lot of sense.
Land banks have been criticized, however, as a government takeover tool. Former Gov. Sonny Perdue signed a law in 2006 barring the use of eminent domain for economic development purposes. The foreclosure crisis and the danger these vacant properties present to adjacent properties have reopened the dialogue about this kind of government intervention. A bill introduced by Sen. Tim Golden (R-Valdosta) last year, SB 284, would greatly expand the tools available for land banks to help revitalize Georgia communities.
In some poor areas, the land bank is one of the only means available to turn things around. Communities like Valdosta and Augusta have also created land bank authorities, seeking another economic tool to attract federal funding. They are nothing new in Georgia: Albany has had one since 1998, and Savannah has had a city authority since 1993.
In Atlanta, a different type of redevelopment is occurring in some vacant inner city lots: community gardens. The movement has blossomed with encouragement from many restaurants and residents seeking to enhance neighborhood amenities and property values.
It also helps feed the homeless. Gwinnett County's Department of Water Resources created the Lanier Community Gardens three years ago to provide gardening space for local residents, who also donate fresh produce to the local food bank. It has since grown from 40 to 85 plots, with more than 600 pounds of food donated in its first year alone.
Other groups like Georgia Organics, Slow Food Atlanta and the Southern Foodways Alliance actively promote the health and social benefits of locally grown food.
Land banks and community gardens have this in common: Those designed to serve local communities have more of an impact.
Athens Land Trust, created in 1994, has been very successful recently, receiving half a million from the Federal Home Loan Bank of Atlanta to create Fourth Street Village, an affordable housing apartment center with great amenities and access to area schools. [Unlike land banks, land trusts are private.] Such developments are increasingly important as older housing projects are replaced with housing often out of reach of the impoverished.
SB 284 could bring millions in federal funding for projects like these and position Georgia as a progressive force for sustainability. It could also be abused or exploited in the private marketplace or create potential for corruption among politicos involved.
Perhaps an oversight mechanism that could ensure private landowners aren't treated unfairly should be considered by the Senate, but on the whole this law would be a huge help to Georgia's low-income communities by providing federal support for locally based solutions to fight poverty without sacrificing property rights.