Organizations: Ossabaw Island Foundation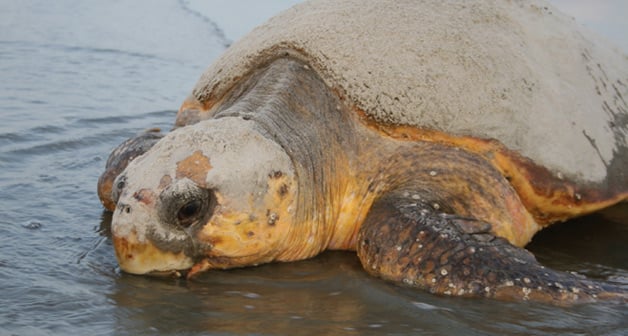 Eleanor T. "Sandy" West, 99, one of Georgia's most colorful preservationists, has dedicated her life to the "mystery and voices" of Ossabaw Island, widely regarded by ecologists as the country's most pristine plot of land.
After inheriting the heart-shaped, 26,000-acre barrier island and its mansion, West established programs to encourage environmental research and to "nurture genius" in an artists' colony that claims Ralph Ellison, Aaron Copland and Annie Dillard as alumni.
Estate With a Mission: In 1978, West sold the island at half its appraised worth to the state as Georgia's first Heritage Preserve, designated for scientific, educational and cultural uses only. Today the island, a 20-minute boat ride from Savannah, operates as a picturesque public-private partnership, with the state maintaining its minimal infrastructure and hog control, and the nonprofit Ossabaw Island Foundation, launched in 1994, handling programming for visitors.
"We are an outgrowth of what Sandy gave birth to decades ago," says the foundation's executive director, Elizabeth DuBose, of the heiress who serves on the board in an "emerita and moral compass" role.
Several colleges conduct ongoing field studies of loggerhead sea turtles, endangered wood storks and other wildlife, and the Club House and boardinghouse recently were restored. Another initiative has focused on recovering the history of the island's African Americans.
Tread Lightly: The foundation, which has raised more than $4 million through donations and grants, seeks to "maximize the experience of Ossabaw Island while minimizing the impact on its resources."
"It's a very tricky balancing act, how to share the island, to convey its magic and importance, without overwhelming it with visitors," DuBose says. "We all need to preserve it, but we also need to understand why we're preserving it."
To that end, the foundation established the Barrier Island Observatory with a network of webcams and sensors to measure water quality. "It's a great way to gather and send information without tromping all over the place," says DuBose, "which makes Sandy happy."