Georgia View: One Man, One Vote?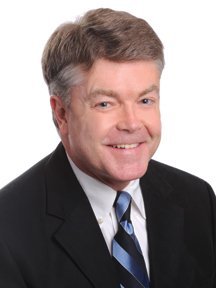 The Georgia office of lieutenant governor was created by the state constitution of 1945, and in 1946 Melvin (M.E.) Thompson was the first elected to the position. But because of the political maelstrom created by the "Three Governors" controversy that year, he never served in that capacity.
Lt. Gov. Casey Cagle is the 11th individual to hold the office, having been re-elected to a second term by Georgia voters in 2010 with nearly 55 percent of the vote. He out-polled the GOP gubernatorial nominee, Gov. Nathan Deal, by nearly 40,000 votes. Cagle and Deal both hail from Hall County, a likely ballot first.
Georgia's GOP claimed the governor's office in 2002, along with a majority in the State Senate, for the first time since Recon-struction. That 1945 Georgia constitution charges the lieutenant governor only with presiding over the State Senate.
Marvin Griffin, who was elected lieutenant governor in 1948 and later won election as governor, started the tradition of having the lieutenant governor name Senate committee chairs, as well as taking an active role in the day-to-day management of the State Senate. This expanded role was solidified by Zell Miller, who served four terms as lieutenant governor before becoming governor and over time came to be viewed as equal in power to the speaker of the state house.
But as Lt. Gov. Mark Taylor learned in 2003, tradition is neither law nor state constitutional provision; the new GOP Senate majority stripped the role of most of its authority and power, transferring those duties to the Republican Senate president pro tempore. Taylor completed his second term largely with only ceremonial authority, presiding over the Senate when it was in session.
Fast forward to 2010, and a freshly re-elected Cagle scuffled with some of his own leadership team over lack of support for a controversial piece of tax and budget legislation in need of party support, and a top priority of then-Gov. Sonny Perdue. Cagle stripped two committee chairs of their power for withholding support.
Days after Cagle's re-election, at a meeting in Macon, the GOP Senate Caucus returned Cagle's favor, stripping him of his powers and putting him in the same place they left Taylor in 2003. The Senate majority leader later explained the re-alignment to be more about what is in the Georgia state constitution, rather than personality clashes or noses being out of joint.
Cagle didn't accept these changes easily, and by the spring of 2011 he had corralled the support of 14 members of the GOP Caucus and a collection of Democrats in the Senate to restore his authority. That effort narrowly failed, but is expected to be revisited during the 2012 session.
Not surprisingly, a new spin has emerged on the why and how of dealing with the new multi-headed structure of the Senate. In recent public appearances, Senate Majority Leader Chip Rogers (R-Woodstock) and Senate Presi-dent Pro Tempore Tommie Williams (R-Lyons) have explained that these changes are more about "de-centralizing" power and ensuring a bottom-up process for legislative flow.
The new leadership will not dictate to the body when a bill comes to the floor. A voter or lobbyist who wants to discuss a bill should go see the relevant committee chair, not wait in the lieutenant governor's crowded lobby. The new explanation is both populist and inclusive, somewhat unlike the original coup and meeting in Macon to make these changes and fry Cagle's bacon.
Rumblings of discontent within the GOP Caucus continue. Externally, discussion of extended power sharing is the key message, while internally there remains a healthy amount of discord and discontent.
Our state faces many challenges and important issues this legislative session. As there are only 56 members of the State Senate, compared to 180 members of the State House, one hopes that the upper chamber can collectively get its act together. There is plenty of precedent for divided houses not being able to stand. The State House lost its entire leadership team two years ago under the glare of scandal and a white-hot spotlight and is now a smoothly running ship.
Whichever leadership team wins favor in the Senate, they might both do well to watch the comity and respectful new nature of their neighbors across the rotunda.