Sustainable Georgia: Keeping Our Water Clean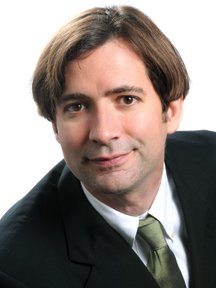 The debate over water supply has shifted our focus from an important factor that will shape Georgia's future.
Put simply, it doesn't matter how much water you have if you can't drink it.
The New York Times reported on Sept. 12, 2009, that in Georgia half of the 1,400 entities with water discharge permits violated the Clean Water Act by polluting our waterways. Seventeen entities had more than 100 violations reported; 279 entities had more than 20. Two entities had more than 200 violations.
Are the standards too strict? Should we dismantle the Environmental Protection Agency (EPA), as some no-government proclaimers suggest, and let these entities off the hook?
Would it make a difference? None of them was fined or punished, and massive pollution discharges happen more often now than ever.
In May 2011, 38,000 fish were killed and several people recreating on the Ogeechee River became ill after King America Finish-ing's textile plant in Dover flushed a bunch of nasty chemicals through the outfall pipe into the river, according to the Ogeechee Riverkeeper, which filed suit against King America.
The Dover plant and its owners were punished – ordered to complete $1 million in environmental projects along the river – but were they really? Ogeechee Riverkeeper doesn't think so and has appealed the ruling. The Georgia Conservancy has called the fine "a slap on the wrist." King America has intervened in the proceedings and is asking for a dismissal of the Riverkeeper's challenge and denies responsibility for the fish kill.
King America is only a rather large example; this happens all the time. It rarely makes news because there is embarrassment on both sides: Georgia's Environmental Protection Division (EPD) is underfunded and incapable of enforcing many regulations, forcing citizen groups to go to the press or to court to get attention or results.
By no means is this an Atlanta vs. Georgia issue, or even a rural vs. urban conversation. This is happening all over the state, often near some of our prize hunting and fishing grounds. Those who move to the country to avoid city pollution could be in for a shock.
There is concern among regulators that the dragging economy and anti-government backlash will squelch efforts to clean up America that were born in the 1970s and refreshed by the American Recovery and Reinvestment Act of 2009 (ARRA).
Mostly, the market has accepted and even adopted the "green movement," from eco-products to LEED-certified buildings and power-generating landfills, as a result of the ARRA stimulus and international investment. Georgia had a head start, thanks to great private sector leaders like the late Ray Anderson of Interface Global. Grants and competitions for the dollars have spurred innovations and job-creating green sectors, reinventing construction.
But it hasn't been enough to make up for the crushing unemployment that is a reality for many who are giving up on the system altogether – banks, government, left, right; all have been seduced into a savage frenzy of virtual demonizing that leaves no stone unthrown.
It is a negative bizarro reality in which the people seem to only know what they don't want. Protests hinge on wholesale, anarchistic demolition of our institutions, with no new ones to take their place.
There are many efforts in Georgia under way to preserve the middle ground, and the Sustainable Georgia column will focus on these efforts, which may not always be "green." Nonetheless, education, obesity and other issues will need solutions in order to "sustain" our quality of life.
There is success to build on: Consensus has formed on the local level through the state's Water Stewardship Act (WSA) and Transpor-tation Investment Act, which have united our leaders and citizens. But it isn't enough simply to address water pollution. The WSA must be strengthened with a water-monitoring network, as suggested by the Georgia Conservancy, that holds these entities accountable for the damage they are inflicting on our state.
Georgia's environment is a nonpartisan issue – we all enjoy the great outdoors, with its wonderful diversity of riches that stretch from the mountains to the beach. Let's not lose that unified vision now.