Georgia View: New Math Goes To College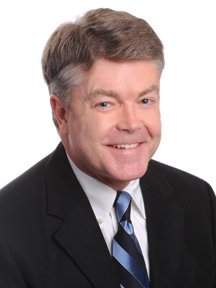 Since its founding in 1785 as the nation's oldest land grant college, the University of Georgia has succeeded in its primary mission to provide high-quality higher education in a wide array of degrees, at relatively affordable cost (to Georgia residents). The much more recent advent of the HOPE scholarship significantly impacted UGA's bottom line, as well as raising its academic performance bar and resulting national reputation.
For most of its history, UGA has remained within the financial reach of middle income and upper middle income Georgia families. However, due to a variety of factors, that math is doing some changing.
Former Gov. Zell Miller, who created the HOPE scholarship, was also a major advocate for investment and improvements among all campuses within the University System. In 1998, during the middle of Miller's second term, the state of Georgia's budgeted appropriation for UGA was $373 million. Rapid growth in the HOPE scholarship was somewhat mirrored by growth in state budget investment in UGA up to a peak of $495 million during the 2009 budget year.
Looking ahead to FY 2012, the state's allocation to UGA will be $365 million. That's less than the FY 98 appropriation of 12 years ago, with an additional 3,000 students on campus, as well as new facilities and new programs to fund and support. Since 2009, state appropriations to UGA have seen a reduction of 26 percent. During 2011, for the first time in several decades, UGA tuition revenue will exceed state appropriations. This model, on a slightly smaller scale, is playing out across Georgia's public university system.
Georgia was the first state in our then young nation to found and charter a public institution for higher education. If the budgeting trajectory continues unabated, our University System will rapidly migrate more towards the New England model of higher tuition versus lesser state support, and a smaller percentage of in-state students able to "make the grades" or float the note to afford matriculation.
One of Miller's primary precepts for the HOPE scholarship program was to stem the brain drain. Unless better times allow for shoring up state funding, or Georgia Lottery revenues take off again, that drain phenomenon may return.
Gov. Nathan Deal has appointed a commission to review moving Georgia's public colleges and universities towards a funding model rewarding institutions on their retention and graduation rates, instead of simply chasing enrollment. The current funding model ties dollars to scholars, in essence rewarding each institution for its total enrollment. This feeds a recruitment model of attracting new students and increasing enrollment, with perhaps a bit less focus and attention to graduation rates and final outcomes.
Fortunately, private sector support, donations and research funding have continued to grow at UGA while other funding sources moved into decline. Since 2006, UGA has annually received in excess of $100 million in gifts and pledges from donors. Though the majority of these dollars go towards institutional endowment and can't really replace lost state funding, they do allow for funding centers of excellence, tenured faculty chairs and raising the standards of the university.
Hank Huckaby, Chancellor of the Board of Regents, has taken the opportunity afforded by tough economic times to begin a review towards some consolidation among the 35 public colleges and university campuses across the state, particularly among regional institutions where some duplication and overlap of mission may exist. Fatter times allowed for legislators to fight those cuts off, but these leaner days and potentially deeper campus cuts ahead are serving as a catalyst for a more prudent business model for academia.
Huckaby was a protege of Zell Miller, as well as Gov. Sonny Perdue's budget director and a former Georgia legislator from Athens. He has the right mix of savvy, moxie and awareness of how things work to guide the university system through some challenging times ahead.
All the more reason I am proud to have attained my increasingly valuable UGA degree during the relatively cheap 1980s, while having some great seats for football during our National Championship heyday. And back then, I didn't even have to take calculus.