Neely Young: Words Of Wisdom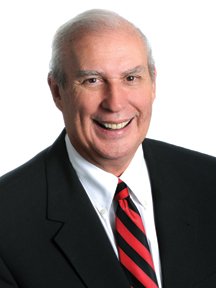 Each year in December as a Christmas column I present to our readers a collection of sayings and quips, those one- or two-liners and short items that show a little bit of wit, whimsy and truth, and I hope it will bring a smile to your face. Here goes:
At a recent wedding party hosted by Jim and Deen Day Sanders at their home, the following advice to the young couple was given:
From Jim Sanders: "The 11 most important words in a marriage are: 'I was wrong, I'm sorry, please forgive me; I love you.'"
As far as plans for the wedding, the groom must learn that he has nothing to say about the arrangements, place, dress, food or anything else. To his utter shock he is about to learn that this is his mother-in-law's wedding!
Every married couple needs four things: acceptance, affirmation, admiration and affection.
One way to a happy marriage is for the groom to practice saying two words: "Yes, Dear."
Never go to bed angry. Making up at bedtime is more fun.
The first year of marriage is called the period of adjustment. The second is when the couple finds their stride. The third is when he learns to agree with everything she says.
When all else fails say: "Whatever you say, sweetheart."
Next is a compilation from advice to young cowboys and cowgirls from Roy Rogers, Dale Evans, Gene Autry and Hopalong Cassidy, who were Western movie heroes of the 1940s and '50s.
A cowboy or cowgirl never takes unfair ad-vantage, even of an enemy.
Never betrays a trust. Never goes back on his word.
Always tells the truth.
Is kind and gentle to small children, old folks and animals.
Is free from racial and religious intolerances.
Is always helpful when someone is in trouble.
Is always a good worker.
Is clean about his person in thought, word and deed.
Is always a patriot.
Proofreading is a dying art, as these recent newspaper headline bloopers point out.
"Police Begin Campaign to Run Down Jaywalkers."
"Panda Mating Fails; Veterinarian Takes Over."
"Juvenile Court to Try Shooting Defendant."
"Cold Wave Linked to Temperatures."
"Man Struck by Lighting: Faces Battery Charge."
"New Study of Obesity Looks for Larger Test Group."
"Local High School Dropouts Cut in Half."
"Kids Make Nutritious Snacks."
"Typhoon Rips Through Cemetery; Hundreds Dead."
Here is a wonderful acceptance story told to us by Frank Skinner, who was honored as a Hall of Fame inductee at Georgia Trend's Georgian of the Year and 100 Most Influential Georgians awards banquet this past January.
"Having my name linked this way with the names of so many distinguished Georgians honored in the past makes me think of the farmer who entered his mule in the Kentucky Derby.
"When he arrived at the track at Churchill Downs, a reporter asked the farmer if he really believed that his old mule could compete with a field of swift, strong thoroughbreds.
"The farmer replied: 'Naw, he ain't got a chance, but the association will do him a world of good!'"
This quote from the Roman Plautus, from 100 B.C., was sent to us by Bob and Nell Hall because it reminded them how thankful they are for all of their new and old friends: "Nothing but heaven itself is better than a friend who is really a friend."
More Church Bulletin Bloopers:
Evening massage – 6 p.m.
Scouts are saving aluminum cans, bottles and other items to be recycled. Proceeds will be used to cripple children.
After our evening meal, ushers will eat latecomers.
For those who have children, and don't know it, we have a nursery downstairs.
A song fest was hell last Wednesday night.
Rev. Merriwether spoke briefly last week, much to the delight of the audience.
And as we come to the close of another year, an Irish blessing: "May the road rise up to meet you. May the wind be always at your back. May the sun shine warm upon your face, the rains fall soft upon your fields, and until we meet again, may God hold you in the palm of his hand."