GreenRoom: December 2011
Environmental Update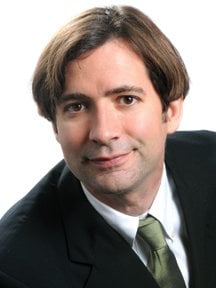 It didn't get a lot of press, but it felt like a watershed moment for the state when the world's largest landfill solar energy cap was put in place off Moreland Avenue in South Atlanta in October.
The cap, which tops a now-closed landfill at Hickory Ridge, effectively turns the site into a solar farm that is generating valuable energy.
The 45-acre enclosure can be seen from airplanes flying into Hartsfield-Jackson Atlanta International Airport as well as from cars on nearby interstates. It is a very visible example of sustainability investment that doubles as aesthetic improvement, turning lemons into lemonade.
Closed landfills can take 30 years to be ready for use again and cost millions in remediation to do so. Only in the past few years have the public and private sectors seen their renewable energy potential.
Republic Services, Inc. built the 45-acre closure at Hickory Ridge with a flexible solar cover of panels in high-tech concert with the landfill's methane capture operation. The panels will generate one megawatt of power, or enough to accommodate 224 homes, and cover 10 acres of the site. The project was financed by $2 million in American Recovery and Reinvestment Act (ARRA) funds and additional funding from Qualified Energy Conservation Bonds.
This could be seen as the culmination of years of work by the Georgia Environmental Finance Authority (GEFA), which has received considerable funding from the ARRA since 2009, and a reminder that not every subsidized project is like Solyndra, the California solar plant that went bust and cost the government millions.
The grand opening comes on the heels of a state ruling that has sent a surge through Georgia's renewable energy economy.
Georgia Power, the state's biggest utility, has plans to purchase 50 megawatts of solar power by 2015, enough to power 12,500 homes. Before a July ruling by the Public Service Commission (PSC), it could only buy up to 4.4 megawatts.
The subsequent PSC Large Scale Solar Offering brought in 28 applications before closing in September from 14 different companies – an auspicious beginning to what appears to be a bright future.
That landfills are now being considered for solar farms is an extension of their use as a generator of natural gas. Live Oak, a nearby landfill that closed in 2004, produces enough natural gas from its methane to power 20,000 homes; it covers 200 acres.
Roughly 30 percent of Georgia's $398 million in ARRA funds for energy and the environment went to weatherize homes.
The rest went to communities and institutions competing for funding for projects similar to Hickory Ridge and to the state utilities program, which applied $82.5 million to improving the energy efficiency and conservation efforts of school buildings and state offices.
Along the way, says GEFA Executive Director Kevin Clark, technology has emerged to make many of the projects more economically sustainable. "It's an economic decision at the end of day, and we are starting to see, nationwide, that these funds have helped technology advance enough to bring the cost in line so that the projects make economic sense," he says.
Georgia has more than 200 closed landfills. If just 10 acres of the Hickory Ridge landfill is any indication, that means that at least 44,800 homes, perhaps more, could be powered by similar technology used across the state from such landfill solar panels alone; methane conversion could increase that number.
"This kind of project could work for any of Georgia's closed landfills," says Clark. "It only takes one or two projects like this to get the ball rolling, and landfill companies start seeing the value instead of the liability. Carlisle Energy Services, which developed the capping technology for Republic, had a similar project in upstate New York."
To keep things in perspective, the average Georgia household's electricity use is 1,148 kilowatt hours per month, requiring 1,894 gallons of water to generate. In the middle of the summer, Georgia's power use has peaked at more than 18 megawatts in one hour.
Georgia population is projected to grow from nearly 10 million to nearly 15 million by 2030. Fossil fuels are going the way of the dinosaur.
As we continue to improve our chances for alternatives, let's not lose sight of these subtle innovations that can get us ahead of the game. Common sense can go a long way where the rubber meets the road.
(Starting next month Green-Room becomes Sustainable Geor-gia. It will move to the back page of the magazine.)