Georgia View: None Like It Hot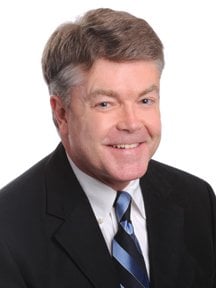 As angry I-85 commuters began to steam visibly in early fall, watching their new and largely empty HOT lanes add to congestion and gain little use from drivers willing to pay the fluctuating toll, Gov. Nathan Deal smartly reduced fees and made a fast ask to the U.S. Department of Transportation for a waiver, allowing HOT lanes to remain toll free for two-or-more passenger vehicles, just as the previous HOV lanes were.
In the metro area, many commuters are still smarting from the broken promise to end the toll on Georgia 400. However, that 50-cent tariff seems a comparative bargain to the floating price for peak use of Gwinnett's HOT lanes. At peak travel times, a one-way full commute had been priced at $5.50 each way, or $11 round trip.
Some Gwinnett County commuters contend that the hijacking of the left lane of I-85, without voter review, approval or permission, is tantamount to piracy of a public asset.
But privately constructed new and additional HOT lanes adding capacity might be a different story. Georgia will soon be bidding the rights for construction of these private HOT lanes, without subtracting lanes from existing commuters along I-75 and I-575.
Another privatization example worth revisiting, though somewhat controversial at the time, is that of Stone Mountain Park – another asset bought, owned and paid for by the people of Georgia. Naturalists and some activists at the time shrieked in horror, suggesting that the private management company, Herschend Family Entertainment (HFE), would turn Georgia's most visited attraction into a Six Flags Over the Confederacy.
Herschend explained that they simply wanted to make Stone Mountain a better experience and a better value for millions of annual visitors as well as Georgia families and not to reinvent or turn one of the region's largest green spaces into an amusement park. True to their word, Herschend has improved the asset and expanded offerings each year. Snow Mountain, the Crossroads village, a new Lasershow Spectacular and the Sky Hike were all paid for by Herschend and park visitors and not by Georgia taxpayers.
Since 1998, Herschend Family Entertain-ment has invested more than $100 million in improvements at the park, as well as making rent payments in excess of $119 million to the Stone Mountain Memorial Association (SMMA), the state-appointed authority that oversees and manages the infrastructure and public services within the park (roads, police/fire, water/sewer, etc.). Even those who were originally Herschend's biggest critics and skeptics have been forced to admit that the family entertainment concern did nothing to "whitewash" the park's history.
The park's two signature attractions, the summer lasershow and the winter Snow Mountain, both share the lawn directly overlooked by Confederate President Jefferson Davis and Generals Robert E. Lee and Stonewall Jackson.
In accordance with the Master Plan for the park, state law since 1992, development of more than 2,100 acres of the park's total of 3,200 acres is prohibited. The Herschend lease allows only for improvements or other development of approximately 250 acres known as the Park Center District. In 2007, Herschend launched a "Go Greener" campaign to conserve water, energy and other renewables.
Herschend's experience with Atlanta and its diverse labor market has been so successful that the company moved its headquarters to Norcross. The company and the park have also become very solid corporate citizens, with the park hosting or supporting dozens of nonprofit and charitable events, as well as a specific local charity, FODAC, the Friends of Disabled Adults and Children, based in DeKalb County.
So though this instance of privatization was also initially controversial, as was the similar privatization of Lake Lanier Islands, in both cases Georgians got more, spent less and ended up with improved assets and less bonded debt. Hopefully the next HOT lanes on I-75 and I-575 will be similarly financed and independently constructed to keep those who don't like the current version of HOT from using the issue to take on and take down the TSPLOST next year when it comes up for a vote.
This difference in public perception may be as simple as understanding that privatization does not actually mean piratization.