Economy: Reversal Of Fortune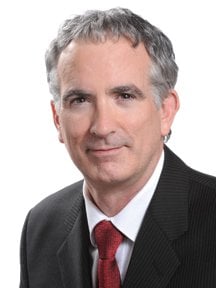 Georgia got hit much harder than the nation by the Great Recession and has substantially lagged behind during the recovery. That's quite a reversal of fortune considering Geor-gia's long track record of substantial outperformance. Has Georgia lost its competitive edge?
I believe that Georgia's underperformance is due almost entirely to the structure of the state's economy and the effects of restructuring of the basic industries. The underperformance is not due to high costs, high taxes, poor public policies or poor economic development organizations. Indeed, in September, a nationwide survey of site selection consultants voted the Georgia Department of Economic Development into third place as the nation's "Best in Class" state-level economic development agency, behind Texas and New York.
So, if I am right, the restructuring, painful as it has been, should enhance Georgia's competitiveness going forward.
As the effects of recent restructuring and the real estate bubble fade, Georgia should begin to match and perhaps slightly outperform the U.S. But don't look for that in 2012 or 2013. The main reason Georgia's economic performance has failed to match the nation's is that our state has suffered from its heavy dependence on real estate development and homebuilding along with closely aligned industries such as building materials manufacturing. The decades-long cycle of in-migration and job growth ended very abruptly.
Going into the recession, too much of Georgia's growth and development was based on population growth and real estate development. Not enough resulted from innovation, from educating our people, from developing our venture capital markets, and from courting emerging 21st century industries such as biotechnology, nanotechnology and energy technologies. Not enough capital went into the infrastructure that boosts productivity.
I would say that Georgia is still competitive – almost certainly more so than at any time in the last decade, but far less so than in the 1980s and 1990s. To outperform the nation, Georgia will have to change its public policies and economic development strategies.
First, certain traditional economic drivers will continue to work effectively. They range from a low-cost structure to our extensive transportation infrastructure to our highly ranked colleges and universities. These should be maintained and improved. The costs of living and doing business in Georgia are low partially because we have a good tax structure. But it could be improved by tax reforms that broaden the base and shift the tax burden away from income and investment and towards consumption.
Additionally, we need to become less dependent on some of our traditional economic drivers that will work less effectively in the future. Georgia has depended on a growth model that was based on high levels of in-migration. That model stopped working during the recession and has been very slow to restart. Population growth will still be a driver of the state's GDP, but it will not be as powerful as it has been in the past.
We need to address critical weaknesses and develop new economic drivers. The Milken Insti-tute ranks Georgia 34th among the states in terms of its science and technology capabilities. That is low, considering that research and development-based industries are likely to be important drivers of global economic growth in the 21st century.
Georgia desperately needs to develop its venture capital markets. About 85 percent of the venture capital investment into Georgia companies comes from firms headquartered out of state. That's a problem because the personal connections that enable a company to grow are often made where the capital is coming from.
Finally, Georgia will have to do more when it comes to offering incentives to companies to lo-cate or expand in the state. Georgia often gets short- listed on many projects, but too often the state is just not able to do what it takes to close the deal.
Georgia is poised to perform on par with the rest of the nation, but that does not satisfy me. And, I suspect, it does not satisfy you either. I came of age during a time when Georgia regularly outdid the nation by huge margins. Going forward, the state is unlikely to outperform the nation unless we change our economic development strategy.