GreenRoom: November 2011
environmental updates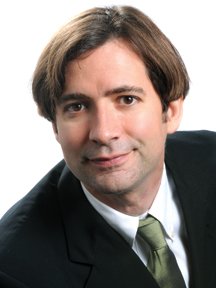 It's do or die, Georgia: If we don't pass Transportation Special Local Option Sales and Use Taxes (T-SPLOSTs) in all 12 regions of the state in 2012, we cannot maintain our transportation infrastructure, or pay for any congestion relief.
Georgia Department of Transportation Planning Direc-tor Todd Long says he would be surprised if all 12 regions didn't pass the T-SPLOST, which is a 10-year penny tax to pay for a project list submitted by each region with a percentage allocated to participating counties and cities for discretionary spending.
That discretionary spending is important to local DOTs, says Long, because counties aren't allowed to spend their locally passed SPLOSTs – whether for transportation or other uses – on operation and maintenance (O&M).
We are familiar with SPLOSTs around Georgia. We like them because tourism is Georgia's second largest industry, and a significant amount comes from passers through – it may seem like a big tax increase when you put all the regions together, but the fact of the matter is that a lot of it isn't our money.
In fact, the popularity of SPLOSTs through the years has inadvertently put us in the position we are in – SPLOSTs won't pay to keep up the infrastructure they've created.
O&M is a hidden factor that hasn't been discussed much in the general T-SPLOST rhetoric, but local officials understand all too well that the state gas tax is no longer an adequate source of O&M funding, even as the need for more infrastructure continues to grow.
A look at a recent issue of Motor Trend magazine is re-vealing. Cars that used to get 20 miles to the gallon are getting more and more, sometimes approaching 40. (Gas tax is on the gallon, not the dollar.)
This has a negative im-pact on the gas tax. "It didn't become evident until the last few years," says Long, "when vehicle miles traveled bottomed out. Fuel efficiency was going up, then it took a nosedive in the '90s (the SUV era). Now it is going back up again, but the vehicle miles are flat – we didn't see the increase before because we kept driving more and more. Now we're not driving as much."
Some states have considered raising the gas tax to adjust for the inflationary impact of better mileage and higher use, says Long. Outside the U.S., some countries have changed the gas tax to tie it to the use of the transportation system, not automobile fuel.
The T-SPLOST would work in Georgia because we are used to SPLOSTs, and they get projects done. While typically infrastructure bonds last 30 years, the bonds created based on the 10-year T-SPLOST will drive more efficiency. An economy that improves even slightly over that decade could accelerate the payback, as some counties have seen with their individual SPLOSTs.
There is another reason to create this tool for transportation funding: the Port of Savannah.
The Georgia Ports Author-ity needs a total of $600 million to deepen the Savannah Harbor. Combined with a wider Panama Canal, this could triple container traffic through the state, bringing huge opportunities for related import and export business, jump-starting manufacturing from Dalton to Cordele.
But what if all 12 regions don't pass T-SPLOSTs? Why would the federal government agree to spend money to triple cargo traffic through a state that has lacked transportation funding for 10 years, and has now rejected a tool to create it? North Carolina and Virginia want that money, too, and have more skin in the game.
Rejecting transportation reform next year would be a boon to our neighbor states looking to steal our logistics industry, piling onto a reputation for political ineptitude that has been snowballing since 2002. These other states want our money, not our business, and they will get it if we fail.
Finally, our population is aging – tremendously. That will create a whole new world of adult care that will increase the need for transportation safety and options. "We will have a considerable portion of our population that are elderly," says Long. "How we get people around from point A to point B will be a challenge. This is a start."
It is time to look at transportation not just as economic development, but as a means of addressing critical social needs. If we want to fix our schools, care for our elderly and stop childhood obesity, we have to fix poverty. And while we can't plant big industries and hospitals in every community in Georgia, we can certainly better connect our communities, and that's a start.