GreenRoom: October 2011
Environmental Updates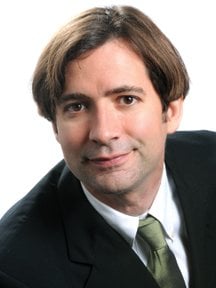 I serve on the board of GeorgiaForward, a non-partisan "think tank" designed to tackle the issues that divide our state. GeorgiaForward is a Central Atlanta Progress initiative launched in 2010 and is run by Amir Farokhi. The organization is doing a great job reaching out to other parts of the state.
At the first GeorgiaForward Forum, held in Macon last year, the two gubernatorial candidates – Nathan Deal and Roy Barnes – both put solving our water issues at the top of their promise list.
At this year's forum at Callaway Gardens in Pine Mountain, it was instructive to attend the water strategy session and hear the latest from the panel, which consisted of Patricia Barmeyer, King & Spalding; Joe Cook, Coosa River Basin Initiative; Mark Masters, Flint River Water Planning and Policy Center at Albany State; Katie Kirkpatrick, Metro Atlanta Chamber; Don Cope, Dalton Utilities; Harry West, Center for Quality Growth & Regional Develop-ment, Georgia Tech; Jim Stokes, Georgia Conservancy; and David Bennett, City of Atlanta.
We've made some progress on solving our immediate water challenges. The U.S. Court of Appeals threw out a 2009 court decision that would have restricted our ability to withdraw water from Lake Lanier. The Water Stewardship Act that was passed provides some guidance for similar supply issues in other basins, and Gov. Deal has dedicated $46 million for water supply infrastructure, including reservoirs.
But is it enough? Decidedly not, according to the panel. Here's what they had to say.
"Building a new reservoir is a 15-year process," said Cope – and a very expensive one. Cook added, "It will cost $650 million to build one reservoir [on Shoal Creek]. We would get more return on our investment if we repaired our existing infrastructure first."
Cope suggested that interbasin transfers [IBTs] were key to improving the region's efficiency over the next 15 years. Masters noted that "therapeutic IBTs" actually help different rivers. "The Water Stewardship Act helped us in South Georgia," he said. "There were policy challenges to agricultural permitting, and the ag community stepped up with flow meters and other technologies to conserve water."
Legal challenges hamper these efforts, however, said Barmeyer. "Governments are not aligned with the water basins, and the districts are restricted from studying IBTs. There is a lot of reuse already going on, but the statewide system needs to be more efficient."
Utilities that reclaim their water and return it to the system using membrane technology aren't compensated in their withdrawal allocations, she said.
There is no funding for a statewide water plan, said Cope, and Kirkpatrick thinks it isn't fair that Atlanta's district is under a mandate to plan and fund water sources while the rest of the state is not.
"One of the problems is that we don't know how much we really need," said West. "We thought we did years ago, but the drought of the '90s proved us wrong. We need to learn how to define and then manage a worst-case scenario." West later suggested raising the level of Lake Lanier one foot to provide more water for the region. "That much gets evaporated off every year," he said.
Cope suggested interstate IBTs. "The Tennessee Valley Authority has determined that a billion gallons a day could be withdrawn from the Tennessee River, which rises to 28 billion gallons a day, without any significant impact," he said. "Georgia could take half a billion to create a regional garden."
The best hope for Georgia, said Cook, is retrofitting residential resales with low-flow plumbing, fixing leaky pipes, tier pricing and WaterSense construction standards. We shouldn't be closed-minded about more ambitious conservation solutions like rain barrels either, he said.
I later learned that Coca-Cola has invested in 400 rain-harvesting projects in India, where the practice is an ancient tradition. Giant rainwater harvesting cisterns at the University of Georgia in Athens reportedly save some 880,000 gallons a year. The practice also helps prevent erosion, according to Cook. As we look at a new era of Georgia growth on the horizon, "we need to reduce as much runoff as we can," he said.
Low-cost conservation solutions could further improve our shaky standing with the Army Corps of Engineers, which has jurisdiction over Lake Lanier, and help us bargain for another foot of water on the lake. By all means, let's build more water supply, but let's use the "pre-growth" breather to also implement conservation solutions. We've only won the battle, not the war.