Georgia View: A Real Smart Deal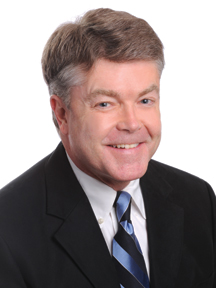 The education of our children is a primary obligation of the states. More than one Georgia governor has attempted to claim the title of "Education Governor," but that's tough to do during a deep recession. Major education initiatives cost billions.
Joe Frank Harris gave us QBE, the Quality Basic Education Act. Zell Miller gave us HOPE and Georgia Pre-K. Gov. Nathan Deal is focusing on the earliest school years.
In an interview at the Capitol, Deal said, "Our goal is to develop a high-quality, consistent and impactful early education offering, from age three to the third grade … as most of the data show that may be the best investment for developing a lifetime of learning."
He is at work on an effort to make sure Georgia's children receive the resources they need as well as the funding priority they deserve. He demonstrated these priorities early in the 2011 legislative session, hammering out a lottery funding compromise for Pre-K after hearing from educators. The compromise kept the full class day mostly intact and only slightly enlarged class sizes.
Deal has come up with a unique and smart way to fund this proposed initiative while possibly decreasing direct state budget expenditures.
In 1965, Head Start was founded as a summer school program to assist underprivileged children in preparing for kindergarten. That original program was intended to help break the cycle of poverty and included nutritional elements. Like most federal initiatives, it has grown substantially. By 2005, Head Start services were provided to 22 million American pre-kindergarten-aged school children.
During the 2010-2011 academic year, the federal government provided $180 million in Head Start funds to Georgia. These funds are currently distributed and administered through a wide array of community nonprofits, school systems and charter schools and are not controlled or directed by the state. The Georgia Head Start Program currently serves close to 26,000 children under 5, including those enrolled in Early Head Start (birth to age 3).
In 1995, funded by the Georgia Lottery, a voluntary Pre-K program was established for four year olds in the state. That first year, only 750 children showed up, but the popularity of the program mushroomed. Waiting lists now approach 10,000 students, and lotteries are held for the slots in many schools.
Georgia Pre-K's budget last year was $355 million; this academic year, 86,000 pre-K classroom slots are available.
Gov. Deal is seeking a waiver from U.S. Department of Health and Human Services (HHS) Secretary Kathleen Sebelius, a former Kansas governor, to direct Georgia's Head Start dollars to a consolidated state offering for three to four year olds. Deal and his team of education advisors would build out a program in all 159 counties, combining potentially half-a-billion in financial resources while also significantly reducing administrative overhead and improving accountability.
Though it might seem odd to some that the state has maintained "separate but equal" programs and resources for preschool-aged children, control and direction of Head Start is not considered a solely educational program, as it remains housed in HHS rather than the U.S. Department of Education. Deal's request for such a waiver is the first, and though the reaction so far has been positive, this is not yet a done deal.
There will be some pushback. Head Start is viewed by some as predominantly an urban program populated with minority students. Critics of Georgia Pre-K call it state-sponsored daycare for working moms. Rolling two programs into one will not be easy. But combining limited federal, state and local resources is an idea whose time has long since come.
If we charge the state with oversight of education, from kindergarten through high school, it only makes sense that preschool programs be the state's responsibility.
As the parent of a special needs child, I can strongly attest to the benefits of early intervention and schooling. We almost can't start too early with education. That said, tax revenues are not likely to expand as quickly as demand, so we have to find innovative ways to get the most out of every tax dollar.
Combining the two preschool programs could be one of the smarter deals of this decade.