GreenRoom: September 2011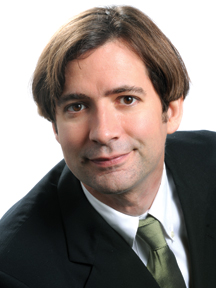 It's no secret that colleges were among the first entities to adopt sustainability practices, which puts them ahead of the curve. As we present our Higher Education Directory of colleges and universities (see page 39), it's worth noting the incredible things Georgia's higher education community is doing to save the planet.

The Atlanta Regional Council for Higher Education, a 501(c)(3), which turns 75 in 2013, seeks to spotlight the sustainability strides made at its 20 participating institutions across the metro region, from the University of West Georgia in Carrollton to the University of Georgia in Athens.

"Our higher education institutions are among leaders in the world," says ARCHE Director Mike Gerber. "From an academic discipline perspective, sustainability cuts across all courses – biology, yes, but also engineering, medicine, public health, political science, finance, economics and even theology – the philosophical underpinnings of stewardship.

"Whether in terms of our research or liberal arts programs, you find sustainability practices so embedded in the curricula that Atlanta can make a legitimate claim to being one of the nation's higher education green capitals."

ARCHE has seen a lot of turnover recently, with new presidents at Georgia Institute of Technology and Georgia State University (new GSU president Mark Becker is now chairman of the ARCHE Board).

"A year ago we decided to take a strategic look at our plans moving forward, and early on we realized we had such a variety of institutions that it was hard to find one project they all shared, until we hit upon sustainability," says Gerber.
"It was Georgia Tech in the '90s that decided not to create a major, but to build sustainability into everything. That was also decided at UGA. Emory has the Piedmont Project, which is a workshop for faculty to help them build sustainability concepts into their course work – even in French. A third of our institutions now have sustainability directors.

"At Agnes Scott College, they hold nationally renowned competitions for sustainability projects among students. At UGA, they have worked closely with their watershed district; successful programs have also been built at Spelman and Morehouse. Whether you have Georgia Tech growing a [solar] company like Suniva, or Emory setting national standards with their recycling programs, it's clear we're sitting on one of the great higher education sustainability efforts of the nation," says Gerber.

"Our institutions are living laboratories – green gems," says ARCHE Vice President Beth Day. "This is where the citizens are in the vanguard of living these green lives, in buildings that show how the systems work, so that students can really understand their impact."

At Columbia Theological Seminary, for instance, one of the most popular student dorms has a computer on the wall monitoring the students' impact on the environment. "All this is student driven," says Day. "At UGA, for instance, the students voted to impose a fee to create an office of sustainability to bring students together for positive change. When they take on such projects themselves, they see how young people can have great ideas, and it empowers them to see how they can change the future."

As more campuses embrace the ASHE (Association for the Advancement of Sustainability in Higher Education) STARS standard for collecting and reporting data about sustainability, more of that kind of data will be included in ranking information about colleges and universities, says Day. It can also be used to enhance sustainable purchasing practices, adds Gerber.
"We want to promote green purchasing, which is fascinating in its own right – all the inventions, such as those which reclaim and reuse [water from] condensation; or a box now in buildings that changes electricity flow into more even flow to reduce electricity costs – or the use of locally grown produce on campuses. We can identify sources and common issues such as collection, storage and freezing," says Gerber. "There is a lot of synergy we can create within our institutions."

It all goes back to branding Atlanta as a higher education leader and building on Geor-gia's statewide outreach and academic resources to bring ever brighter talent to the state. "Many of our institutional programs are already considered national models," says Gerber. "Once we get the competition part of this project going, it's going to be huge."