GreenRoom: August 2011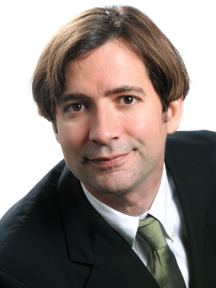 Each year Metro Atlanta leaders seek answers to their problems by analyzing comparable regions. The LINK (Leadership, Involvement, Networking, Knowledge) trips, coordinated by the Atlanta Regional Commission, have become an indispensible annual chatting session for the region's movers and shakers traveling to a destination – this year, Seattle.
The four-day trip incorporates an aggressive schedule of problem solving and discussion. The breakneck pace of this year's sessions made it seem at times like a reality show.
But Seattle has a lot to teach Atlanta, and we have a lot to learn, especially when it comes to sustainability.
In 2005, former Seattle Mayor Greg Nickels, a Democrat, founded the U.S. Conference of Mayors Climate Protection Agreement, a non-partisan group of 141 mayors from around the country (including New York's Michael Bloomberg and former Atlanta Mayor Shirley Franklin) to commit to reducing emissions in their cities to seven percent below 1990 levels by 2012. (More than 1,000 mayors have since signed on.) Since then, Seattle has made impressive conservation strides and restored its water usage to 1960s levels.
Seattle has electrified its city fleet and constructed light rail transit with a built-in sustainability and energy management strategy. The city is in the process of installing charging stations for electric vehicles throughout the area – more than 1,000 will be installed by the end of the year. The city has also set a 60 percent recycling goal by 2012 and hopes to attain 70 percent by 2025.
The Washington Clean Tech Alliance is an advocacy organization that supports advances in green building and energy efficiency. One of its members and the area's biggest employer, Boeing, is building new planes that are 20 percent more fuel-efficient. New engine technology is using 35 percent less power than traditional pneumatic systems.
The state supports Seattle. In 2006, it passed the Com-mute Trip Reduction Efficiency Act, which requires local governments in urban growth areas and companies with more than 100 employees to develop programs that help reduce drive-alone commutes. Today, more than 1,050 em-ployers and 530,000 commuters statewide participate in the program.
In addition to encouraging the use of low-flow fixtures through rebates, the King County region has the Water Smart Technology Program (WSTP), which provides financial incentives and technical assistance to help commercial, industrial and institutional customers upgrade operations and equipment. It was created by the Saving Water Partnership, a consortium of 18 utility companies working to reduce water use by one percent each year over the next 10 years.
A $178-million regional smart grid demonstration project, partially funded by the federal American Recovery and Reinvestment Act, will test new technologies to enhance the power grid's reliability and performance for 60,000 metered customers in five states. As part of that initiative, Seattle City Light is working with the University of Wash-ington and project manager McKinstry Energy Services to develop a $9.6-million smart micro grid project on its 45,000-student campus in Seattle.
Seattle has a population similar to Atlanta's, including a number of students. That makes some of these initiatives seem doable here. Nickels told us waste reduction was accomplished incrementally – first free non-participation, then metrics and then fines. The Saving Water Partnership arose from the utilities' mutual dependence on hydropower, created by melting snow from the mountains east of the city.
But the biggest take-home was that sustainability codes built into the construction of the new transit system gave it credibility with voters.
Sustainability is so embedded in Seattle culture that it is ubiquitous. Atlanta has a similar might in corporate and foundation dollars and a similar history of corporate participation in commute alternatives through the Clean Air Campaign. It is not a stretch to imagine Atlanta at the point Seattle has reached, but it may have to involve "the Seattle Process" – slow, methodical town hall negotiations to define and build consensus.
However, many leaders emphasized that the Seattle Process has cost them valuable time – which we may not have. That wasn't lost on Atlanta leaders who hit the ground running, with several plans of action to promote the new T-SPLOST ready by the time we returned home. Let's hope the energy is sustainable.