GreenRoom: July 2011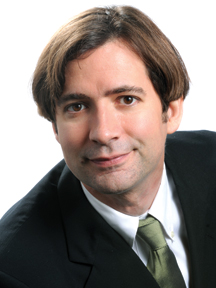 Sometimes the best way to get a clear perspective on Georgia politics is to head out to the country and get back to nature. Here we see the ecological advantages of our state in all their glory, and at times, in all their peril.
No one sees this like the Georgia Riverkeepers, our unpaid and nonpartisan police force of the waterways. The seven Riverkeepers in Georgia, each formed around a different basin, monitor water quality and help raise public awareness of rivers. They are united by the Georgia River Network (GRN), a statewide organization that has exploded community awareness of Georgia's river issues since its formation.
"We have one of the most robust Riverkeeper networks of any state," says April Ingle, GRN executive director since 2003. "And then there are groups like the Upper Etowah River Alliance in Canton and the Soquee River Watershed Association in Clarkesville, which is protecting an entire watershed. Groups like this are forming from the mountains to the coast."
Credit must be given to Paddle Georgia, arguably one of Georgia's most successful outdoor annual events, in which some 300 paddlers take on a nice long stretch of one of Georgia's waterways for a week-long period.
"It started with Coosa River Basin Riverkeeper Joe Cook, who took a 100-day river trip from the Chattahoochee source all the way down to [Florida's] Apalachicola Bay in 1996," says Ingle. "Inevitably, thousands saw the slideshow, and asked, 'How can I do that?'"
Cook's vision was to create an event like BRAG (Bicycle Ride Across Georgia) that could be both an ecological and economic boon to different parts of the state from year to year; the GRN was the logical partner. "We thought we'd be happy if 100 came, but we ended up with 300 people, and the event has sold out every year since," says Ingle.
Paddle Georgia has taken paddlers on the Chatta-hoochee from Buford Dam to Franklin in 2005, the Etowah and Coosa rivers from Daw-sonville to Rome in 2006, the Ocmulgee from Jackson to Hawkinsville in 2007, the Flint from Thomaston to Monte-zuma in 2008 (when former President Jimmy Carter made a surprise appearance), the Coosawattee/Oostanaula from Ellijay to Rome in 2009, and the Broad and Savannah Rivers from Danielsville to Augusta in 2010.
This year's paddle, in June, began in Athens on the Oco-nee and wound up in Dublin.
Paddle Georgia now includes stops at different communities to show the latest water-monitoring technology and fund-raising savvy, incorporating a "Canoe-A-Thon" in which participants raise money for the supporting organizations and win prizes along the way. The event helps create new enthusiasts.
"One of our board members, Dee Stone, came on the first [Paddle Georgia] and has been on every one since, even though beforehand she had never done it and had no connection to our board or board members," says Ingle. "Bonny Putney, who now works for the Upper Chattahoochee Riverkeeper, has collected 40 to 50 tons of trash in rivers and Lake Lanier after participating in Paddle Georgia."
Paddlers can see firsthand how over-allocation of water puts Georgia rivers in jeopardy. "When we went along the Upper Flint during the drought of 2008, the flows were so low at times the river wouldn't float our boat," says Ingle.
"If more water were re-turned to the Flint, it could make a difference between a really hard day or a good day, and businesses do operate there that depend on the Flint."
These mom and pop ventures demonstrate the economic viability of protecting this resource from the de-mands that big operations like large industry and power plants place on rivers. It's a tradeoff that Ingle believes is worth it, whether in the service of protecting water quality or recreational access.
"In some cases, rural communities have to build landfills or another resource extraction project justified by their need for economic development, whereas water trails can utilize that resource and protect it. Recreation-wise, water trails are some of the most inexpensive recreational amenities you can develop in a community."
The recreational outfitting industry along the state's rivers has flourished in North Georgia and is spreading south, says Ingle.
"It is our hope that Georgia will be soon be seen as a paddling destination, like Florida, which set up wonderful water trails years ago. We have just as much potential here. Our rivers are phenomenal. All of them are beautiful."